CARE ESTHETICS BENTONVILLE
Advanced Facial Esthetics in Bentonville, AR
COMPREHENSIVE CARE ALL UNDER ONE ROOF
Achieving a beautiful appearance that brings you confidence should not compromise your overall health, which is why CARE Esthetics Bentonville has a holistic philosophy of treatment. Their practice offers a wide range of natural and minimally invasive procedures, such as CARE Esthetics' signature Bio-LIFT and Bio-CARE treatments, Fotona Laser Therapy, and more that have helped hundreds of patients receive the care they need. Allow their compassionate and caring team to provide you with a gentle, comfortable facial esthetic experience every time you visit!
INTEGRATED DENTISTRY
Address:
1101 NE Mc Clain Rd #200, Bentonville, AR 72712, USA
Postal code:
72712
Phone number:
479.333.1300
Website:
https://www.integrateddentistry.com/
Email address:
drj@smilingAgain.com
Clinic hours:
Sunday: Closed
Monday: 8:00 am-5:00 pm
Tuesday: 8:00 am-5:00 pm
Wednesday: 8:00 am-5:00 pm
Thursday: 8:00 am-5:00 pm
Friday: 8:00 am-5:00 pm
Saturday: Closed
Dr. Derrick Johnson, DDS, FICOI, FAGD, FIAOMT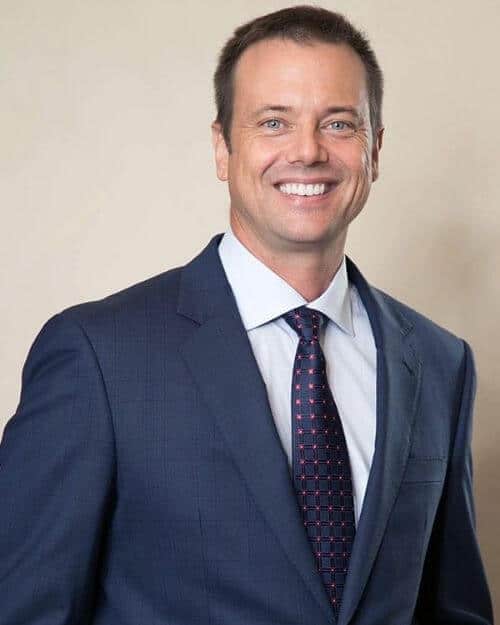 Dr. Derrick Johnson is a dentist and facial esthetics specialist with a holistic perspective in his practice. He learned his knowledge and skills in advanced facial esthetics from the Advanced PRF Education training program. As an official and certified CARE Esthetics provider, Dr. Johnson helps his patients reverse and delay skin aging through natural and minimally invasive facial esthetic procedures, such as PRF and laser therapy. 
Dr. Johnson has been serving his patients with a passion for the art and science of dentistry and the life-changing benefits it can provide for over two decades. However, he recognized an unmet need early in his profession. Dr. Johnson discovered that many persons with more severe or sophisticated dental disorders struggled to find the specialized care they required. As a result, he focused a large portion of his practice and training on assisting patients with more complex dental problems.
He has studied under some of dentistry's brightest minds to broaden his knowledge and hone his talents in providing reliable, extensive dentistry. Dr. Johnson continues to be at the forefront of dental innovation, providing his time-tested instruments and evidence-based treatments. He treats individuals of all ages at Integrated Dentistry for a variety of dental and oral health conditions, with a particular emphasis on implant dentistry, cosmetic dentistry, and advanced dental difficulties.
Initially practicing in Arizona, he spent over 14 years serving the communities of Scottsdale and Paradise Valley. Dr. Johnson enjoyed his work, along with his patients, and his enthusiasm for dentistry grew with time. Still, he missed the relaxed intimacy of a smaller community and easy access to lakes, rivers, and nature. He was drawn to Arkansas by its natural beauty and established a successful dental business in Mountain Home. In 2017, he opened Integrated Dentistry's primary location in Bentonville.
Dr. Johnson enjoys mountain biking, hiking, exploring the Ozarks, fitness, golf, archery, and tennis when he is not repairing smiles. He is a proud father of two girls, who are Arizona State University graduates.
If you have any questions about CARE Esthetics or any of our procedures, please send us a message by filling out the form below. We will get back to you as soon as possible.