CARE ESTHETICS BIOHEALTH SPA JUPITER
Advanced Facial Esthetics in Jupiter, FL
BIOHEALTH SPA – a Holistic and regenerative approach to the heart of non-invasive facial esthetics. We are proud to offer natural, regenerative treatment utilizing new generation dual-wavelength lasers and PRF/PRP stem cells to maximize esthetic outcomes with little to no downtime. Boost your body's ability to naturally heal and regenerate without unnecessary chemicals.
BIOHEALTH SPA
Address:
4600 Military Trail Suite 210, Jupiter, Florida 33458
Postal code:
33458
Phone number:
561.316.2598
Email address:
biohealthjupiter@gmail.com
Clinic hours:
Sunday: Closed
Monday: 8:00 am-5:00 pm
Tuesday: 8:00 am-5:00 pm
Wednesday: 8:00 am-5:00 pm
Thursday: 8:00 am-5:00 pm
Friday: 8:00 am-2:00 pm
Saturday: Closed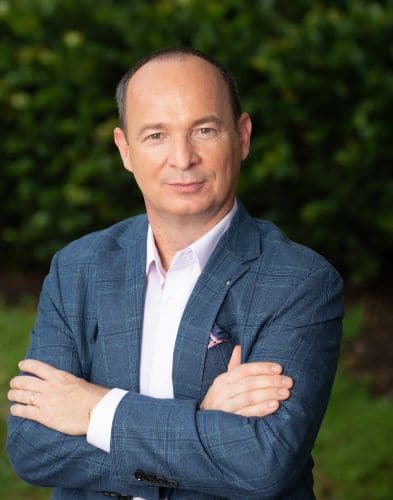 Dr. Paul Fotek has been practicing dentistry well over 20 years. In addition to providing comprehensive specialty care in the field of periodontics and dental implants, with a main focus on Holistic and Ozone therapies, Dr. Fotek is also trained in advanced facial esthetics.
BioHealth Spa in Jupiter, Florida, is a prestigious medical spa focusing on the use of natural biologic materials for facial rejuvenation and IV vitamin nutrition. Dr. Fotek offers several modalities within the CARE Esthetics regimen signature treatments. Dr. Fotek, at BioHelath Spa, is pleased to offer natural and effective modalities for facial rejuvenation, amongst which include:
• IV supplement nutrition
• SmoothLase®
• EyeLase®
• EVOKE® facial remodeling
• LipLase® – natural laser lip augmentation
• NightLase® laser assisted sleep apnea treatment
• Ozone therapy
• Microneedling with PRF
• PRF Injections (Platelet-Rich Fibrin)
• Bio-Filler PRF
• Bio-Care®
• Bio-Lift®
• Botox® / Dysport®
Dr. Paul Fotek is one of the two official CARE Esthetics providers in BioHealth Spa in Jupiter, Florida. He underwent Advanced PRF Education training program, specializing in PRF injection treatment and laser therapy to provide effective, all-natural procedures in advanced facial esthetics. Dr. Fotek has adapted the biological benefits of PRF regenerative therapy in early 2010 in the field of implant dentistry and is now using the same principles to rejuvenate all facial tissues. Dr. Fotek and BioHealth Spa offers CARE Esthetics' signature and prime treatments to everyone in South Florida.
Dr. Ilona Fotek's area of expertise is holistic approach of integrating oral health as a mean of maintaining overall wellbeing. She has been practicing biologic dentistry by implementing her knowledge and life philosophy to benefit her patient's overall health. Dr. Fotek decided to learn facial esthetic techniques that would complement her dental treatment. The Advanced PRF education was a perfect match as it focuses on the body's ability to heal through use of PRF containing stem cells and laser activated collagen regeneration. This perfectly fit her practice philosophy which allowed her to combine full mouth reconstruction with facial rejuvenation.
After completion of Master's Degree at University of Michigan Dr. Ilona Fotek has attended numerous continuing educational cosmetic, restorative and implant dentistry courses with the emphasis on occlusion, TMJ dysfunction as well as orthodontic and sleep appliance therapy. Dr. Fotek acquired her knowledge of facial esthetics and skin regenerative treatments through Dr. Miron's Advanced PRF Education and the Fotona Laser Academy.
Dr. Ilona Fotek is one of 2 CARE Esthetics official providers at BioHealth Spa in Palm Beach, Florida. She has decided to join the family of CARE Esthetics and provide the most modern technologies in facial treatments that are entirely natural, minimally invasive, and holistic, just like her dentistry. The laser technology, which stimulates collagen producing cells along with stem cell blood concentrates, allows Dr. Fotek to reverse and delay skin aging, but more importantly, enhance her patients' beauty, glow and confidence.
Some of the procedures performed by Dr. Fotek at BioHealth Spa in Jupiter, Florida include:
• SmoothLase®
• LipLase®
• EyeLase®
• Nightlase®
• Bio-Lift®
• Bio-Care®
• Bio-Lift®
• Microneedling with PRF
• Bio-filler PRF
• Evoke® facial remodeling
• Botox®/Dysport®
• Ozone therapy
• IV Supplement Nutrition
If you have any questions about CARE Esthetics or any of our procedures, please send us a message by filling out the form below. We will get back to you as soon as possible.