Advanced Facial Esthetics in Bradenton, FL
EXCEPTIONAL FACIAL ESTHETICS AND CARE
CARE Esthetics Bradenton's objective is to provide optimum facial rejuvenation to help you achieve your skin goals. When you visit their clinic, you will receive a customized treatment plan according to your skin concerns and goals. Their team prioritizes patient education, so you can count on them to help you fully understand how and why each treatment is recommended and how you can benefit from it. CARE Esthetics Bradenton is dedicated to excellence in advanced facial esthetics, which they aim to achieve through continuing education and quality patient care – treating their patients in the same way they would like to be treated.
KLEMENT, JUNGMAN, & VARGA, DDS, PA
Address: 2103 59th St W, Bradenton, FL 34209, USA
Postal code: 34209
Phone number: 941.792.2766
Website: https://www.zkjvdental.com/
Email address: DrJ@ZKJVdental.com
Clinic hours:
Sunday: Closed
Monday: 8:00 am-5:00 pm
Tuesday: 8:00 am-5:00 pm
Wednesday: 7:00 am-4:00 pm
Thursday: 8:00 am-5:00 pm
Friday: 8:00 am-12:00 pm
Saturday: Closed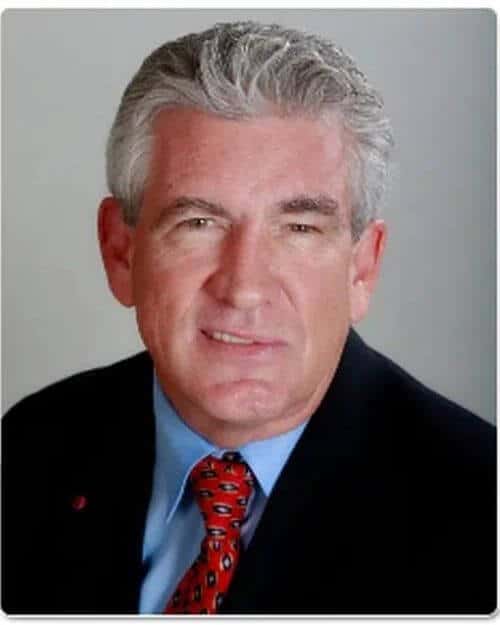 Dr. Douglas Jungman, Dr. Andy Varga, and Dr. Robert Klement are practicing dentists who are also official CARE Esthetics providers. They have participated in the Advanced PRF Education training to learn about effective, minimally invasive skin care treatments from some of the world's acclaimed facial esthetic experts. Today, they help patients in Bradenton, Florida, through their comprehensive dental services, as well as advanced facial esthetic procedures like Botox.
As early as junior high school, Dr. Douglas Jungman already knew that he wanted to be a dentist. He was really lucky that the dentist he began seeing at the age of 12 always made him feel at ease. The dentist was sympathetic, genuinely appreciated his profession, and was technically proficient. Dr. Jungman immediately knew that was the type of dentist he desired to become.
What interests Dr. Jungman as a dentist is the potential to contribute to his patients' well-being. For him, it's always a terrific feeling when a patient says, "I'm happy with my new smile," "My mouth has never felt so much better," or "That was the best dental visit I've ever had!" Whenever he is given a chance to make a positive difference in someone's life through dentistry, it is always a highlight for him and his team.
In 1981, he graduated from the University of Iowa, earning his Doctor of Dental Surgery degree with honors (Omicron Kappa Upsilon). It is where he also finished his undergraduate and graduate studies. He practiced dentistry successfully in Iowa for six years before relocating to Florida and joining Klement, Jungman, and Varga dental practice in 1987.
As a result of his dedication to ongoing study, he was awarded a fellowship by the Academy of General Dentistry. He was also elected to be the president and board member of the Manatee Dental Society for over two decades. Currently, Dr. Jungman is a fellow of the American College of Dentists.
Professional Affiliations:
Academy of General Dentistry, fellow
American College of Dentistry, fellow
Florida Academy of Cosmetic Dentistry, founding member and past president
Florida Dental Society of Anesthesiology
American Academy of Cosmetic Dentistry
Academy of Osseointegration (dental implant organization)
American Dental Association
Florida Dental Association, delegate
Manatee Dental Society, past president
Dr. Jungman is blessed with an amazing wife, Donna, his three lovely children – Adam, Bridget, and Elise – and a beautiful granddaughter, Ellie.
He believes that always giving back to the community is essential. Therefore, he has participated in numerous programs, including Give Back a Smile, Give Kids a Smile, and Bradenton Kiwanis. Additionally, he volunteers at the Remote Area Medical in Bradenton and the Bill Galvano One Stop Center Turning Points.
As an active sports enthusiast, Dr. Jungman has also participated in a variety of athletic activities over the years, such as tennis, jogging, hiking, basketball, baseball, triathlon, and biking.
Occasionally, people ask Dr. Jungman what career he would have chosen had it not been dentistry. He says he would undoubtedly have focused on music. He adores playing classical piano because it helps him unwind and improve his accuracy and sensitive touch when giving dental care to his patients.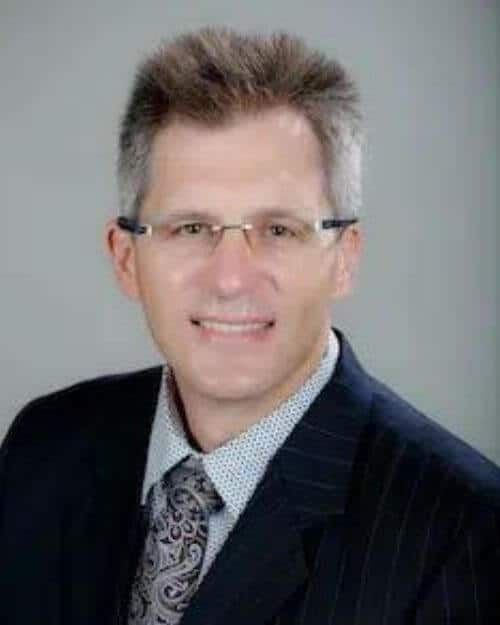 Dentistry is something Dr. Andy Varga loves, and it has been his lifelong passion. He wrote "University of Florida College of Dentistry" in his senior yearbook. He has always desired a profession in healthcare where he could work with his hands and make a difference in people's lives.
Dr. Varga's uncle introduced him to the field of dentistry and made him realize that he could accomplish all of this while still having time for his family. What he didn't see at the time, but what motivates him today, are all the wonderful patients who become lifelong friends and the continuous advancements in the field that allow him to improve their quality of life.
Dr. Varga was able to serve in the United States Navy Dental Corps. He cared for the Marines while finishing a hospital dental residency. During Operation Enduring Freedom II, he traveled globally with the Seabees. After serving his active military duty, he returned to his home, Tampa Bay.
Dr. Varga considers himself lucky to work with a group of ethical, like-minded, compassionate, and dedicated experts committed to the greatest quality of patient care. Their community has recognized their devotion, and as a result, their practice was chosen as the recipient of the People's Choice award by the Bradenton Herald. Moreover, their patients instantly notice their clinic's cheerful atmosphere, characterized by laughter coming from all areas of the office.
In 2001, Dr. Varga earned his Doctorate of Dental Medicine degree from the University of Florida College of Dentistry. He also completed his graduate and undergraduate studies at the same university.
Dr. Varga finished his hospital-based dental residency at the Naval Hospital Camp Pendleton while serving as a commissioned dental office in the US Navy. He served as a lieutenant with the Seabees and was honorably discharged in 2005.
Continuing Education and Professional Affiliations:
Florida Academy of Cosmetic Dentistry, past president, and Cosmetic Smile Gallery winner
American Academy of Cosmetic Dentistry
American Academy of Facial Esthetics
Academy of General Dentistry
Pierre Fauchard Academy
American Dental Association
Florida Dental Association
West Coast District Dental Association
Manatee Dental Society, past president
Lieutenant Commander, United States Navy Dental Corp
Dr. Varga was born in Milwaukee, Wisconsin, and grew up in Tampa Bay since he was four years old. Since 8th grade, he has known his lovely wife, Angela, but they didn't start dating until he was a Navy lieutenant. According to Dr. Varga, his wife will tell you that the Navy transformed him as a man, but he'll always be a kid at heart. They are the parents of two adorable kids, Austin and Ava. They love dancing, reading, doing yoga, and spending time with their extended family and friends.
Community service is an essential part of giving back to society. Therefore, Dr. Varga is honored to be a part of the Give Kids a Smile initiative. In addition, he is a proud member of the Leadership Manatee Alumni Association, and their practice is a proud supporter of the Manatee Chamber of Commerce. He was also a member of the Manatee County Chapter of the American Cancer Society's board of directors. As an Eagle Scout, he hopes to encourage his son to join the Boy Scouts of America and eventually achieve a leadership role within the organization.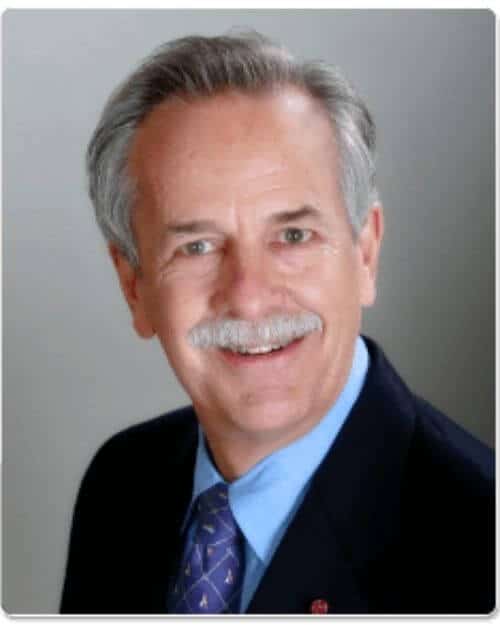 Dr. Robert Klement loves dentistry. This profession has allowed him to alter lives one smile at a time for the past 30 years. Through his practice, he can assist people in achieving fully functional and beautiful smiles, therefore improving their quality of life.
If you are going to do something, you must do it correctly – that's Dr. Klement's philosophy. It has a direct impact on his profession as a dentist since he is committed to providing quality care that is actually beneficial to his patients. His patients are like family to him, and he genuinely cares about them.
Dr. Klement also wants to empower his patients to take control of their dental health. It enables them to make more informed decisions about their treatments and take better care of their teeth during and after treatment.
Dr. Klement's right hand is an extraordinary group of people. They are well-informed and upbeat. They work together to create a professional workplace that is pleasurable for both patients and employees.
With Magna Cum Laude honors, Dr. Klement acquired his dental degree from Georgetown University School of Dentistry in 1981. He had his Bachelor of Science degree from St. Bonaventure University and his Master of Science degree from Long Island University. Before joining this practice, he served in the US Public Health Service as a commissioned officer until 1983.
Continuing Education and Professional Affiliations:
Academy of General Dentistry, fellow
American College of Dentists, fellow
American Dental Association
Florida Dental Association, delegate
Manatee Dental Society, past president
Florida Academy of Cosmetic Dentistry
Academy of Osseointegration
Florida Prosthodontic Association
Dr. Klement is a native of Long Island, New York. After graduating from dental school, he relocated to the lovely city of Bradenton. The beautiful weather and kind people left an indelible impact on him, and he made the easiest decision to relocate here. He and Sue, his wonderful wife, are happily married. They have two daughters, one granddaughter, a dog, and a cat.
Dr. Klement enjoys residing in Bradenton as it continues to be a perfect home for him and his family. He volunteers with Remote Area Medical and remains an active member of the Manatee Riverside Rotary Club as his way of giving back to the community. He loves sailing, racing, and traveling during his free time. He also enjoys outdoor activities, including bicycling and playing tennis.
If you have any questions about CARE Esthetics or any of our procedures, please send us a message by filling out the form below. We will get back to you as soon as possible.