Advanced Facial Esthetics in La Quinta, CA
CARE Esthetics La Quinta offers advanced facial rejuvenation with a holistic approach. They take pride in their natural, toxin-free materials and facial esthetic techniques that focus on delaying and reversing skin aging while tackling various skin problems. The team offers advanced treatments and comprehensive cosmetic services, like Fotona laser therapy, microneedling with Platelet-Rich Fibrin (PRF), and more. So don't wait any further, and schedule an appointment now with CARE Esthetics La Quinta!
Care Esthetics of La Quinta, Inc.
Address: 78138 Calle Tampico, Suite 100, La Quinta, CA 92253
Postal code: 92253
Phone number: (760) 777-0114
Email address: info@care-estheticslaquinta.com
Clinic hours:
Sunday: Closed
Monday: 9:00 am-5:00 pm
Tuesday: 9:00 am-5:00 pm
Wednesday: 9:00 am-5:00 pm
Thursday: 9:00 am-5:00 pm
Friday: 9:00 am-5:00 pm
Saturday: 9:00 am-5:00 pm
Dr. Arek Apo Touloumdjian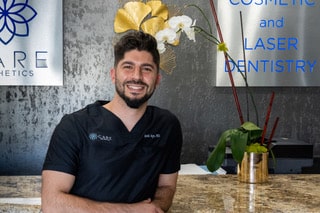 Dr. Arek Apo is a board-certified medical doctor in Internal Medicine with a focus on facial esthetics. He has been studying and training in the field of cosmetic medicine throughout his entire medical career.
Prior to and throughout pursuing his medical degree, Dr. Arek worked closely with plastic surgeons in the greater Los Angeles area and Beverly Hills, California. He is extremely passionate about healthcare and the overall improvement of the human body, which is why he has always been searching for an effective, healthy, and natural approach to better skincare and rejuvenation that differs from the usual options of botox and dermal fillers.
He is dedicated to providing convenient, safe, and effective therapies with little downtime and maximum results. With CARE Esthetics, the approach is to use the body's natural healing abilities to stimulate collagen production and achieve a more youthful, refreshed appearance through minimally invasive facial esthetic procedures.
Dr. Arek understands that each patient's needs and goals are unique, and he takes the time to develop customized treatment plans that meet individual needs. He is committed to staying up to date with the latest advances in facial esthetics to provide his patients with the best possible care.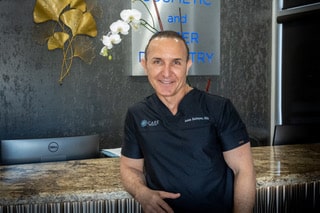 Dr. Armen Karimyan is deeply committed to enhancing human well-being and aesthetics through natural and healthy alternatives to traditional skincare methods. He focuses on overall health and wellness, leaving his patients feeling energized, youthful, and clear minded.
Dr. Karimyan promotes the importance of the body's innate ability to heal, concentrating on natural collagen growth for a revitalized and youthful look through minimally invasive facial treatments.
He recognizes that every patient has distinct needs and wellness goals and meticulously crafts personalized treatment strategies for each individual.
If you have any questions about CARE Esthetics or any of our procedures, please send us a message by filling out the form below. We will get back to you as soon as possible.