Advanced Facial Esthetics in Natick, MA
Providing quality and personalized CARE
Our mission is to provide you with personalized, high-quality care. We are a team dedicated to improving and maintaining your oral and skin health. We offer broad array of services. Our team has the professional experience to realize that there is no such thing as one-size-fits-all treatment, so we never use a one-size-fits-all approach to your dental and facial rejuvenation plan.
SCOTT R HELLE, DMD, LLC

Address: 4 Whittier Road, Natick, MA
Postal code: 01760
Phone number: 508.545.1168
Website: https://helledmd.com/
Email address: helledmd@gmail.com
Clinic hours:
Sunday: Closed
Monday: 8:00 am-8:00 pm
Tuesday: 8:00 am-8:00 pm
Wednesday: 8:00 am-4:00 pm
Thursday: 8:00 am-2:00 pm
Friday: By Appointment
Saturday: Closed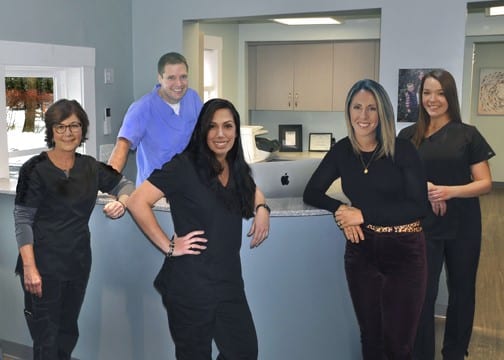 Dr. Scott R. Helle earned his bachelor's degree in Engineering with honors from Norwich University in 1990. After attending two years of Medical School Dr. Helle changed his focus to dentistry. He then attended Tufts University School of Dental Medicine with a full scholarship from the U.S. Army and graduated Summa Cum Laude in 1999. Dr. Helle attended advanced training at Walter Reed Army Hospital as a Second Lieutenant and then went on to complete an AEGD (Advanced Education in General Dentistry) as a Captain. Dr. Helle was involved in the deployment of Light infantry troops stationed at Ft. Drum to Afghanistan. After many deployments and serving his Country as a Captain for 4 years he settled back to the Metro-West area of Massachusetts.
Dr. Helle's journey in facial esthetics started over 12 years ago with extensive hands-on training from the AAFE (American Acedemy of Facial Esthetics) in Advanced Botox and Facial Filler techniques. As a cosmetic dentist, the combination of facial mastery and aesthetic treatments allowed Dr. Helle to provide a holistic approach to any treatment with full regard to the overall aesthetics of the face. Being dedicated to expanding his knowledge in different aspects of the facial esthetics field, he aligned himself with the Advanced PRF Education training program to learn firsthand from the leaders in the advanced regenerative facial esthetics industry.
Dr. Helle provides his patients with his own brand "in-house" clear aligner orthodontic manufacturing and treatment. He uses Artificial Intelligence to remotely monitor aligner movements for optimal patient care every week. He also specializes in laser dentistry and has a Fotona Lightwalker Laser. Dr. Helle has achieved certifications in Twinlight PHAST, NightLase and SmoothLase. Additionally, Dr. Helle received PRFedu (Platelet-Rich Fibrin) Advanced Training in Facial Esthetics.
As an official Certified CARE Esthetics provider, Dr. Helle and his team will be offering advanced regenerative facial procedures, such as Laser (collagen tightening/building) Therapies, Laser Peels, Micro-Channeling w/ PRF, Microneedling w/ PRF, Bio-facial fillers w/ PRF, all while helping patients achieve their esthetic and skin goals.
Dr. Helle understands that beauty is attained through a blend of art and science, whether aligning, contouring, and reshaping teeth or renewing and revitalizing the face and he believes that customization is a critical component for success.
Our office offers several modalities within the CARE Esthetics regimen signature treatments and is pleased to offer natural and effective modalities for facial rejuvenation, amongst which include:
• SmoothLase®
• Smootheye®
• LipLase® – natural laser lip augmentation
• NightLase® laser assisted sleep apnea treatment
• Microchanneling with PRF
• Microneedling with PRF
• PRF Injections (Platelet-Rich Fibrin)
• Bio-Filler PRF
• Bio-Care®
• Bio-Lift®
If you have any questions about CARE Esthetics or any of our procedures, please send us a message by filling out the form below. We will get back to you as soon as possible.