CARE ESTHETICS NORTH ROYALTON
Advanced Facial Esthetics in North Royalton, OH
EXPERIENCE. COMPASSION. QUALITY.
CARE Esthetics North Royalton has been serving patients in Ohio for over 47 years. Their team maintains a caring, respectful, and kind approach toward all their patients and welcomes them in a warm and relaxing environment. They offer a wide range of advanced facial esthetic services, including Platelet-Rich Fibrin (PRF) treatment, microneedling, dermal fillers, and CARE Esthetics' two signature facial esthetic procedures, Bio-CARE and Bio-LIFT. Visit them and experience comprehensive facial care from their experts!
IACOBELLI AND SALA DENTISTRY
Address: 8030 Corporate Cir, North Royalton, OH 44133, USA
Postal code: 44133
Phone number: 440.845.7300
Website: https://www.iacobellidds.com/
Email address: info@iacobellidds.com
Clinic hours:
Sunday: Closed
Monday: 7:30 am-7:30pm
Tuesday: 1:30 pm-7:30pm
Wednesday: 7:30 am-7:30pm
Thursday: 7:30 am-7:30pm
Friday: 1:30 pm-7:30pm
Saturday: Closed
Dr. Mark A. Iacobelli, DDS, FAGD, FICD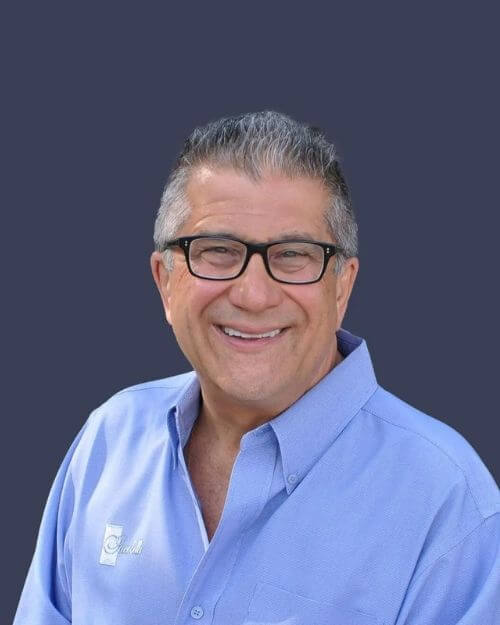 Dr. Mark Iacobelli became one of Ohio's six official CARE Esthetics providers upon finishing Advanced PRF Education's training in advanced facial esthetics, with a focus on PRF treatments, laser therapy, and more.
Dr. Iacobelli earned his dental degree in 1982 from Case Western Reserve University School of Dentistry. He obtained and retained his Fellowship in the Academy of General Dentistry through countless hours of ongoing education. Dr. Iacobelli's continuous education focused on completing multi-year post-graduate programs in orthodontics (braces), as well as neuromuscular and TMD treatments for jaw and head pain. He also studied facial esthetics, cosmetic dentistry, traditional and minimally invasive implant placement, and restoration, and completed a one-year conscious sedation (intravenous anxiety control) program that includes Advanced Cardiac Life Support.
Dr. Iacobelli was recognized by the Straight Wire Orthodontic Studies Organization for his commitment to continuous education in orthodontics, TMD therapy, and neuromuscular dentistry by being awarded the coveted C.R. Gerber Jr. Award for Clinical Excellence.
Additionally, Dr. Iacobelli acquired his Fellowship from the International College of Dentists and the Midwest Implant Institute. He is also licensed and certified to administer sedation in the states of Ohio and Florida. Furthermore, he is a co-founder of Advanced Implant Mentoring, the Academy of Minimally Invasive Implantology-East, and a past president and member of the Midwest Implant Institute Fellows' board of directors. He has been named one of the "Best Dentists in Cleveland" for the last two decades.
Dr. Iacobelli is passionate about implant dentistry and is dedicated to extending numerous practitioners' knowledge through teaching and mentoring. He practiced full-time, fee-for-service medicine in Canton, Ohio, until 1986, and then in suburban Cleveland, Ohio, until late 1986.
Dr. Iacobelli, his wife Linda, and their three boys Tony, Vince, and Matthew live in Brecksville, Ohio. When he was out of the office, he and other members of his family have volunteered with St. Basil, the Great Honduran Mission Team. In addition, he and his family are massive sports enthusiasts who like watching events involving his alma maters (Padua Franciscan High School, The Ohio State University, and Case Western Reserve University) or any of Cleveland, Ohio's hometown teams.
Dr. Iacobelli has lectured and mentored locally and internationally for the following institutions:
Advanced Implant Mentoring
The Academy of Minimally Invasive Implantology
The Center for Occlusal Studies
The Midwest Implant Institute Fellows
The Midwest Implant Institute
The Academy of General Dentistry
InnoBioSurg
OCO Biomedical
Dentatus USA
Henry Schein Surgical Solutions
The Camlog Corporation
Hiossen Implant
Dr. Stephen Sala, DMD, FAGD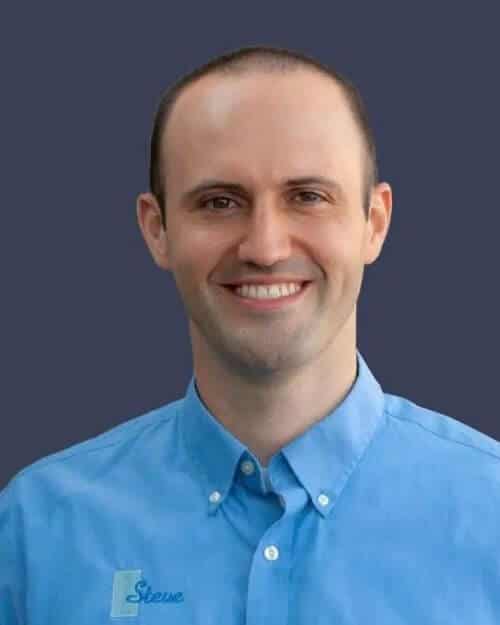 Dr. Stephen Sala would prefer to combine facial esthetics alongside full mouth reconstruction. He became certified in injections, laser, and PRF by completing various Advanced facial esthetics training with specialties in PRF and laser therapy. He became a CARE Esthetics provider believing that the finest treatment a patient can receive overall is one that happens innately from the inside out.
Introduction To Natural Facial Esthetics with PRF
Follow The Experts with Dr. Rick Miron
Advanced Facial Esthetics with PRF and Laser Therapy with Dr. Catherine Davies and Dr. Richard Miron
Stephen L. Sala, DMD, FAGD, graduated from the University of Pittsburgh School of Dental Medicine in 2011 with a D.M.D. He subsequently decided to continue his formal training by completing a one-year general practice residency program at the Louis Stokes VA Medical Center in Cleveland, Ohio.
Dr. Sala allocates most of his spare time to continuing education to offer his patients the best care possible. Dr. Sala obtained his Fellowship in the Academy of General Dentistry in appreciation of his commitment to continued study. This fellowship is a designation held by only 6% of general dentists. He is well on his way to earning his Mastership (MAGD), which needs a minimum of 1,100 hours of authorized continuing education.
If you have any questions about CARE Esthetics or any of our procedures, please send us a message by filling out the form below. We will get back to you as soon as possible.