Advanced Facial Esthetics in Park City, UT
NO CHEMICALS, NO FILLERS, ALL NATURAL REGENERATIVE SCIENCE
The Center for Advanced Rejuvenation and Esthetics in Park City, UT, specializes in all-natural and minimally invasive anti-aging procedures to restore the skin's youthful glow using the patient's blood's regenerative properties. With the clinic's skilled team, state-of-the-art facility, and advanced techniques, you will experience the highest standard of care. They offer advanced facial rejuvenation procedures, including Fotona laser therapy, microneedling with PRF, and their signature treatments, Bio-CARE and Bio-LIFT. Be treated by world-class facial esthetics experts at CARE Esthetics Utah!
Dr. Giselle M. Batcheller, DDS, NMD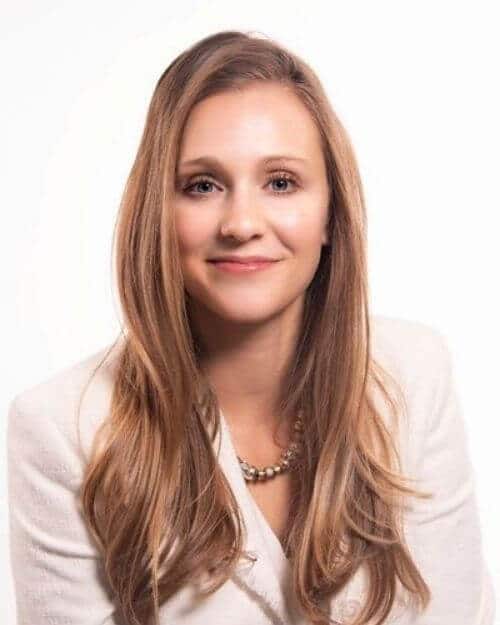 Dr. Giselle Batcheller (DDS, NMD) helps men and women revitalize their look naturally so they can radiate confidence with a truly healthy glow.
In 2020, Dr. Batcheller became the first CARE Esthetics doctor in Utah. She has been uniquely fortunate to study one-on-one with CARE Esthetics' Founder, Dr. Miron, in her completion of the CARE Esthetics curriculum.
Dr. Batcheller brings a love of life and of caring for others to her clients and practice. Whole-body, whole-person wellness is at the center of her philosophy. Her approach to esthetics is one that believes that everything you need is inside you, and that the healthiest you is the most attractive you.
Dr. Batcheller's unique treatment niche employs the most modern technologies for an all-natural, holistic approach to regenerative esthetics. Her passion is performing noninvasive regenerative procedures, including Bio-LIFT, Bio-CARE, and the laser facelift SmoothLase.
Dr. Batcheller started performing regenerative, all-natural esthetics procedures with lasers and smart blood concentrate technologies in 2018. Since then, she has demonstrated and lectured about the technologies to dozens of prestigious doctors and their teams from across the United States, as well as locally in American Fork, Park City, Payson, Sandy, and Bountiful, Utah.
In addition to dental and facial esthetics training, Dr. Batcheller has completed complementary whole-body health and wellness training, including Chinese Medicine training in Los Angeles, California; Yoga Teacher Training at Tadasana in Park City, Utah; and Culinary school in Somerset, England.
Professional education:
• BA (French, Pre-Med/Dent), Georgetown University
• Graduate Certificate in Core Public Health Concepts, the University of North Carolina at Chapel Hill
• Doctor of Dental Surgery, the University of North Carolina at Chapel Hill School of Dentistry
• Naturopathic Medical Doctor Board Certification and a degree in Integrative Biologic Dental Medicine, American College of Integrative Medicine and Dentistry
Teachers and mentors:
• Dr. Richard Miron (PRF, CARE Esthetics, Advanced PRF EDU esthetics, Follow The Experts, Bio-LIFT, and Bio-CARE)
• Dr. Cathy Davies (PRF EDU Advanced Facial Esthetics)
• Dr. Harvey Shiffman (Fotona Lightwalker Laser Procedures including SmoothLase, NightLase, LipLase, NeckLase, SmoothEye, Naselase, and Advanced Laser Procedures for facial esthetics)
• Dr. Terry Alford & Dr. Larry Lieberman (Advanced Laser Esthetics including Laser Vector Facials)
• Dr. Gigi Meinecke (Botox & Dermal Fillers)
• Dr. Phil Mollica & Dr. Mark McClure (Integrative & Biological Dentistry & Medicine)
• David Getoff (Naturopathic Medicine)
• Dr. Luke Cua (Chinese Medicine)
Continuing education highlights:
• PRF EDU – Facial Esthetics, Advanced Facial Esthetics, Follow The Experts
• Laser CE – Phast; Two Levels of Advanced Training with Dr. Harvey Shiffman in Boynton Beach, Florida- Advanced procedures (SmoothLase, NightLase, LipLase, and Advanced Laser Esthetics); Advanced Laser Esthetics with Dr. Terry Alford and Dr. Larry Lieberman in Florida
• FACES Botox & Dermal Fillers Course, University of Minnesota School of Dentistry
• Chinese Medicine & needle-free Acupuncture training, Los Angeles
• Microcurrent Conference, Florida
If you have any questions about CARE Esthetics or any of our procedures, please send us a message by filling out the form below. We will get back to you as soon as possible.