CARE ESTHETICS WEEKI WACHEE
Advanced Facial Esthetics in Weeki Wachee, FL
Exceptional Dentistry in a Friendly, Comfortable & Caring Environment
Dr. Michaels and her staff offer exceptional dentistry in a friendly, comfortable and caring environment. We are a patient-centered practice focused on compassion, integrity, respect and professionalism. We genuinely treat every patient like family.Dr. Michaels and her associates are lifetime learners, offering you tomorrow's dentistry today. Dr. Michaels' experience includes over 5,000 hours of Continuing Education, a hospital-based Advanced General Practice Residency, as well as Diplomates and Fellowships from some of the most prestigious dental organizations in the world. In additional to advanced licensure in IV sedation, Dr. Michaels is an Affiliate Clinical Instructor at the University of Florida College of Dentistry; a National Speaker on Dental Implantology; and a member of the National Dental Practice-Based Research Network.
MICHAELS CENTER FOR DENTAL EXCELLENCE
Address: 10280 Yale Ave, Weeki Wachee, Florida 34613
Postal code: 34613
Clinic hours:
Sunday: Closed
Monday: 8:00 am-5:00 pm
Tuesday: 8:00 am-5:00 pm
Wednesday: 8:00 am-5:00 pm
Thursday: 8:00 am-2:00 pm
Friday: Closed
Saturday: Closed
Dr. Polly T. Michaels, DMD, DABOI/ID, FICOI, FAAID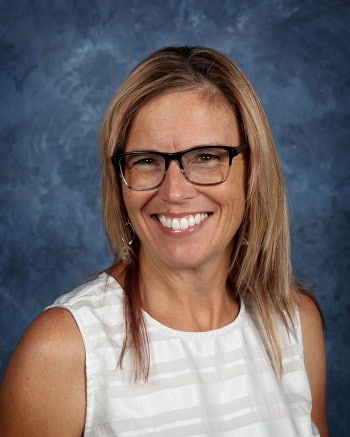 Dr. Polly Michaels was born and raised in Duluth, Georgia, located in the northern suburbs of Atlanta. She earned a Bachelor of Science in Biochemistry from The University of Georgia and in 1998 she graduated from The Dental College of Georgia at Augusta University, earning a Doctorate in Dental Medicine. For the next eight years, Dr. Michaels was an Officer in the Commissioned Corps under the command of the Surgeon General, practicing in Washington State, Oklahoma and Alaska, before entering private practice in the Denver, Colorado area. After moving to Florida, Dr. Michaels practiced in the Naples area before settling down in Hernando County and starting her own private practice in 2010.
Dr. Michaels is dedicated to continual learning and developing a dynamic dental and facial esthetic practice where the highest quality care is provided to her patients in a clean, caring environment. She is a Board Certified Oral Implantologist who is a Diplomate of the American Board of Oral Implantology. Dr. Michaels continues to use PRF (Platelet Rich Fibrin) in her oral and implant surgeries and has been for over 10 years. This is hands down the most natural way to achieve, enhance, and regenerate the growth factors that you already have. Now as she integrates Care Esthetics into her practice, she will use the knowledge she continues to build upon to create a regimen that is beneficial to you.
If you have any questions about CARE Esthetics or any of our procedures, please send us a message by filling out the form below. We will get back to you as soon as possible.