CARE ESTHETICS BOULDER, CO
Advanced Facial Esthetics in Boulder, CO
No Chemicals. No Fillers. All Natural Regenerative Science.
At CARE Boulder we're passionate about delivering a world-class experience that rivals luxury hotels and five-star restaurants. Relaxed, personalized, attentive, thorough, and focused on you. We've put ourselves in your shoes to design something special where you get the best in natural facial esthetics to achieve your best version of yourself. Part of our world-class experience is helping you relax and rest easy during treatment. If the idea of lasers and needles makes you apprehensive, nervous or anxious, we can help. Working together with you, we create a personalized sedation plan to help you settle in while we perform your facial or hair rejuvenation. Reverse aging using the most natural ways possible at CARE Esthetics Boulder.
Dr. Christine Cole, DDS, MHS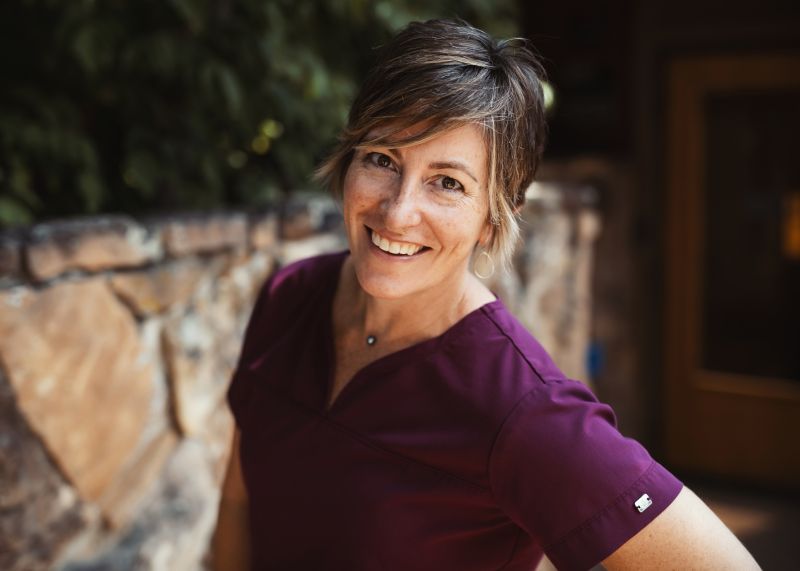 Dr. Christine Cole has been a sought after private practitioner performing oral plastic surgery and periodontics in Boulder since 2008. Patient comfort and care has always been the cornerstone of her approach to treatment. Trained in neuromuscular massage therapy prior to attending dental school, she has a deep knowledge of anatomy and aging. Recognizing the benefits platelet rich fibrin (PRF) could provide her oral surgeries and speed healing, she was an early adopter of the superior quality PRF made in a Bio-PRF, horizontal centrifuge. She has been using PRF for years in her practice for hard and soft tissue grafting. Always open to innovations in science and technology with a strong research background, Dr. Cole saw the potential PRF had for other types of regeneration. She underwent Advanced PRF Esthetics training, specializing in PRF treatment and laser therapy to provide effective, all-natural procedures in advanced facial esthetics and hair regeneration. She adds these techniques to her decade of Botox and dermal filler experience to bring Boulder the most state-of-the-art, all-natural, and comfortable esthetics clinic in the region.
"I love to develop authentic relationships and create real solutions for people. Yes, being a dentist is about delivering excellent clinical treatment. But I also believe I'm here to really serve people, to listen closely to their concerns, to genuinely care, and to treat them like I'd love to be treated." –Dr. Cole
Providing procedures not limited to:
SmoothLase (reduction of deep wrinkles)
SmoothEye (reduction of undereye puffiness)
NightLase (laser snoring treatment)
Laser Peel
PRF Injections (Platelet-Rich Fibrin)
Microneedling with PRF
Hair Regrowth
Spider Vein and Age Spot Removal
Bio-Filler
Botox Placement
Lip Fillers
Tissue Tag Removal
Cold Sore Treatment
Oral Plastic Surgery
Surgically Facilitated Orthodontic Therapy
Mini-implant Assisted Rapid Palatal Expansion (MARPE) for adults and children
Andrea Barela, Esthetician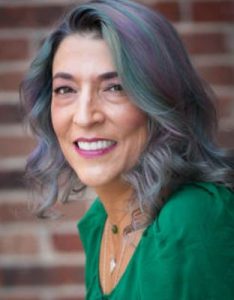 Growing up in salons while completing certifications in skincare and nails, advanced facial esthetics is the culmination of Andrea's career in esthetics. Spanning over 30 years of experience, she is skilled in dermaplaning, facials, peels and microdermabrasion. Her training in advanced facial esthetics includes microneedling, laser peels, hair rejuvenation and scar resurfacing. Andrea's knowledge, skill and caring is unmatched in the field of facial esthetics, you are guaranteed to have a superior experience in her hands.
"For me, it's all about personal connections. I look forward to you leaving, feeling better than you came in. If I can turn your day around, I have done my job". –Drea
Dr. Giles Horrocks, DDS, MS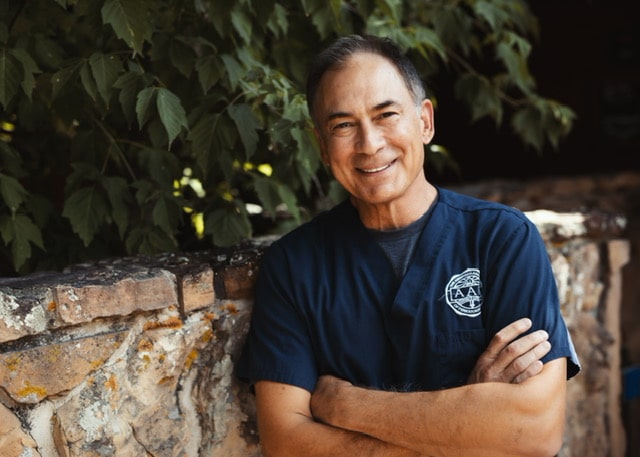 Dr. Horrocks completed his specialty training in Periodontology in the Department of Medicine and Surgery at the Veterans Administration Medical Center in Milwaukee, Wisconsin. He is board-certified and a Diplomate of the American Board of Periodontology. As the founder of Boulder Periodontics, he has a passion for delivering a world-class patient experience with expert clinical care. Dr. Horrocks is nationally and internationally regarded as a leader in his field.
He and his son, in collaboration with Dr. Rick Miron, completed and published a study on the Bio-Cool technology, defining the Bio-PRF protocol and extending its working properties.
Raised in a traveling military family, Dr. Horrocks graduated high school in Germany and achieved the level of Eagle Scout. He successfully completed the Leadville 100 mountain bike race and enjoys fly fishing, skiing, golf, and raising his three teenage boys. Founded Boulder Periodontics, LLC. A compassionate dental care organization centered on the patient and team. Focusing on health through education, and the skilled delivery of the most up-to-date therapeutic options available.
"I believe each patient deserves our best every time. That's why we're passionate about delivering a world-class, highly personalized dental experience where the patient's best interest always comes first. I want patients to know we're on their side every step of the way." DR. HORROCKS
If you have any questions about CARE Esthetics or any of our procedures, please send us a message by filling out the form below. We will get back to you as soon as possible.