Advanced Facial Esthetics in Bountiful, UT
RESTORING YOUR YOUTHFUL GLOW
CARE Esthetics Bountiful provides natural facial treatments with genuine concern for people. With a focus on improving skin aging and overall facial appearance, their services include Platelet-Rich Fibrin (PRF) therapy, Bio-CARE, dermal fillers, and more. The team strives to help patients feel better with a maintained natural, younger-looking appearance by integrating the latest techniques, cutting-edge technology, and a holistic approach. Receive state-of-the-art treatments now from CARE Esthetics in Bountiful, Utah!
DENTAL SOLUTIONS, INC
Address: 235 400 E, Bountiful, UT 84010, USA
Postal code: 84010
Clinic hours:
Sunday: Closed
Monday: 9:00 am-5:00 pm
Tuesday: 9:00 am-5:00 pm
Wednesday: 9:00 am-5:00 pm
Thursday: 9:00 am-5:00 pm
Friday: Closed
Saturday: Closed
Dr. Judson B. Wall, DDS, FAGD, FAACP, AIAOMT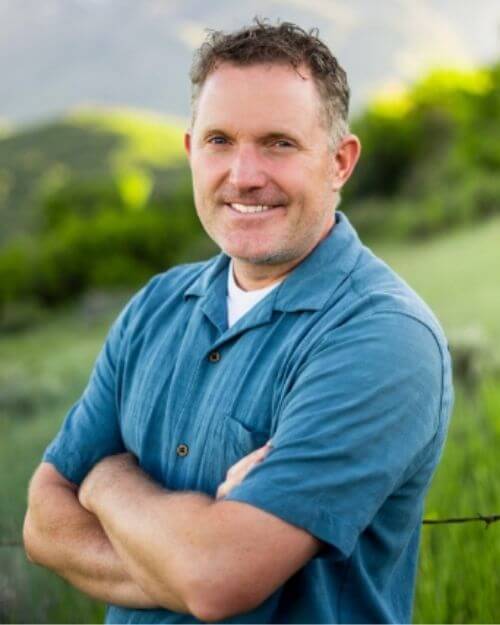 With Dr. Judson B. Wall's belief in a "whole health" approach to his practice, he had a strong interest in facial treatments that are entirely natural, minimally invasive, and holistic. To enhance his knowledge of facial esthetics, he attended Advanced PRF Education training on PRF treatments, Botox injections, laser therapies, and more, and became a certified CARE Esthetics provider.
For more than two decades, Dr. Wall has been helping patients feel better about their oral health. He earned his Doctor of Dental Surgery from West Virginia University School of Dentistry after graduating from the University of Utah. Dr. Wall is a highly-demanded lecturer worldwide, where he teaches and trains on metal-free dentistry, zirconia implants, TMJ disorders, and sleep appliance therapy.
Dr. Wall teaches holistic dentistry to dentists from all around the world. In his state-of-the-art facility in Bountiful, Utah, he offers in-person training. Dentists come from all over the world to study patients' diagnoses and treatments, resulting in long-term positive implications for their overall health. You can learn more about Dr. Wall's training programs at holisticdentaleducation.com. Dr. Wall also serves as a peer reviewer for AGD articles published in professional journals.
Dr. Wall has an extraordinary devotion to excellence and quality education. He has obtained advanced training from the Institute of Advanced TMJ Studies, one of the most renowned TMJ dysfunction therapeutic education programs globally, as well as Rondeau Seminars and a variety of Continuing Education courses. Moreover, Dr. Wall is a member of the Lumix2 Cold Pulsing Laser's founding circle and was one of the first dentists on the Wasatch Front to use this technology.
Community service is one of Dr. Wall's team's priorities. He is also a provider for the "Give Kids a Smile" program, aside from educating primary kids in Davis County about dental health. Dr. Wall also received the Air Force Achievement Medal for Meritorious Service while serving in the United States Air Force. Other community service honors include the Boy Scouts of America's Salt Lake District Medal of Merit in 2006, Chamorro District Scoutmaster of the Year 2004, BSA Woodbadge completion in 2005, and the Silver Beaver award in 2010.
In his spare time, Dr. Wall enjoys pampering Marisa, his wife of 25 years. He also enjoys imparting to his four sons the importance of doing what they love and loving what they do. Dr. Wall's favorite ways to unwind and connect with nature are gardening and wake surfing.
Below are Dr. Wall's achievements and credentials:
Accreditation by the International Academy of Oral Medicine and Toxicology

Fellowship with the American Academy of Craniofacial Pain, July 2010

Fellowship with the Academy of General Dentistry, June 2007

Associate Fellowship with the World Clinical Laser Institute, July 2005
Dr. Wall is a member of the following organizations:
Academy of General Dentistry

American Academy of Craniofacial Pain

International Association of Oral and Medical Toxicology (IAOMT)

Holistic Dental Association

International Association for Orthodontics
If you have any questions about CARE Esthetics or any of our procedures, please send us a message by filling out the form below. We will get back to you as soon as possible.