Center for Dental Excellence in Dickson, TN
CENTER FOR DENTAL EXECELLENCE
Address: 212 E. College Street, Dickson, TN. 37055
Postal code: 37055
Clinic hours:
Sunday: Closed
Monday: 8:00 am-7:00 pm
Tuesday: 8:00 am-5:00 pm
Wednesday: 8:00 am-5:00 pm
Thursday: 8:00 am-5:00 pm
Friday: 8:00 am-4:00 pm
Saturday: Closed
Dr. Stephen Deloach, DDS, DPC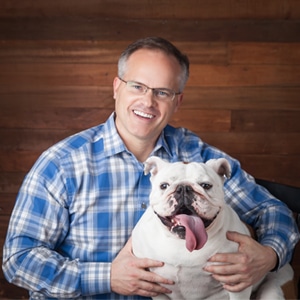 Dr. Stephen DeLoach has been in practice for over 25 years. Dr. DeLoach received his Doctor Of Dental Surgery in 1998 from The University of Tennessee in Memphis.
Dr. DeLoach has taken many advanced dental courses such as the Las Vegas Institute, Dawson Academy, Pikos Institute, and the foundry Dental Center in Birmingham, AL.
He provides basic dentistry along with many advanced techniques such as implant surgeries and reconstruction. Dr. DeLoach recently became a Care Esthetics provider and is looking forward to helping his patients with some new holistic facial esthetic procedures that will rejuvenate collagen.
Dr. AnnMarie Pederson is a general dentist and an all natural facial esthetics specialist located just outside Nashville, TN. She acquired her knowledge and skills through numerous hours of educational training covering laser therapy, PRF injections, botox and more. Through attending the Advanced PRF Education Training program, she is now one of two CARE Esthetic Providers in the state of Tennessee. As an official Care Esthetic Provider, Dr. Pederson focuses on an all natural, minimally invasive approach to reverse and delay skin aging.
Dr. Pederson attended the University of Kentucky College of Dentistry where she served as class president all four years. After dental school, Dr. Pederson completed an Advanced Education in General Dentistry residency at The Foundry Dental Center. Through this program, she received advanced training in the field of cosmetic dentistry, IV sedation, oral surgery, implant placement and restoration, and preventative dentistry.
At the Center for Dental Excellence, we provide general dentistry, endodontic treatment, implants, esthetic treatments and sedation dentistry to provide the most advanced dental treatment available to our patients.
If you have any questions about CARE Esthetics or any of our procedures, please send us a message by filling out the form below. We will get back to you as soon as possible.