Advanced Facial Esthetics in Dublin, Ohio
UTILIZING MODERN TECHNOLOGY FOR YOUR BEAUTY AND COMFORT
CARE Esthetics Dublin prides itself on providing personalized care in a no-pressure environment. With our unique vision of patient-focused facial esthetics, our team strives to deliver the best results for our patients. We offer comprehensive, advanced facial esthetics procedures, including PRF with microneedling, laser therapy, Botox, Bio-CARE, Bio-LIFT, and more. CARE Esthetics Dublin is led by Dr. Phing Saurer, a highly-skilled doctor and facial esthetics expert who wants to deliver all-natural facial rejuvenation solutions in Dublin, Ohio. Book a consultation with us today!
RIVER PARK DENTAL
Address: 6605 Longshore St Ste 220 Dublin, OH 43017, USA
Postal code: 43017
Phone number: 614.689.8686
Website: riverparkdental.com
Email address: info@riverparkdental.com
Clinic hours:
Sunday: Closed
Monday: 9:00 am-4:00 pm
Tuesday: 9:00 am-4:00 pm
Wednesday: 9:00 am-4:00 pm
Thursday: 9:00 am-4:00 pm
Friday: 9:00 am-11:00 am
Saturday: Closed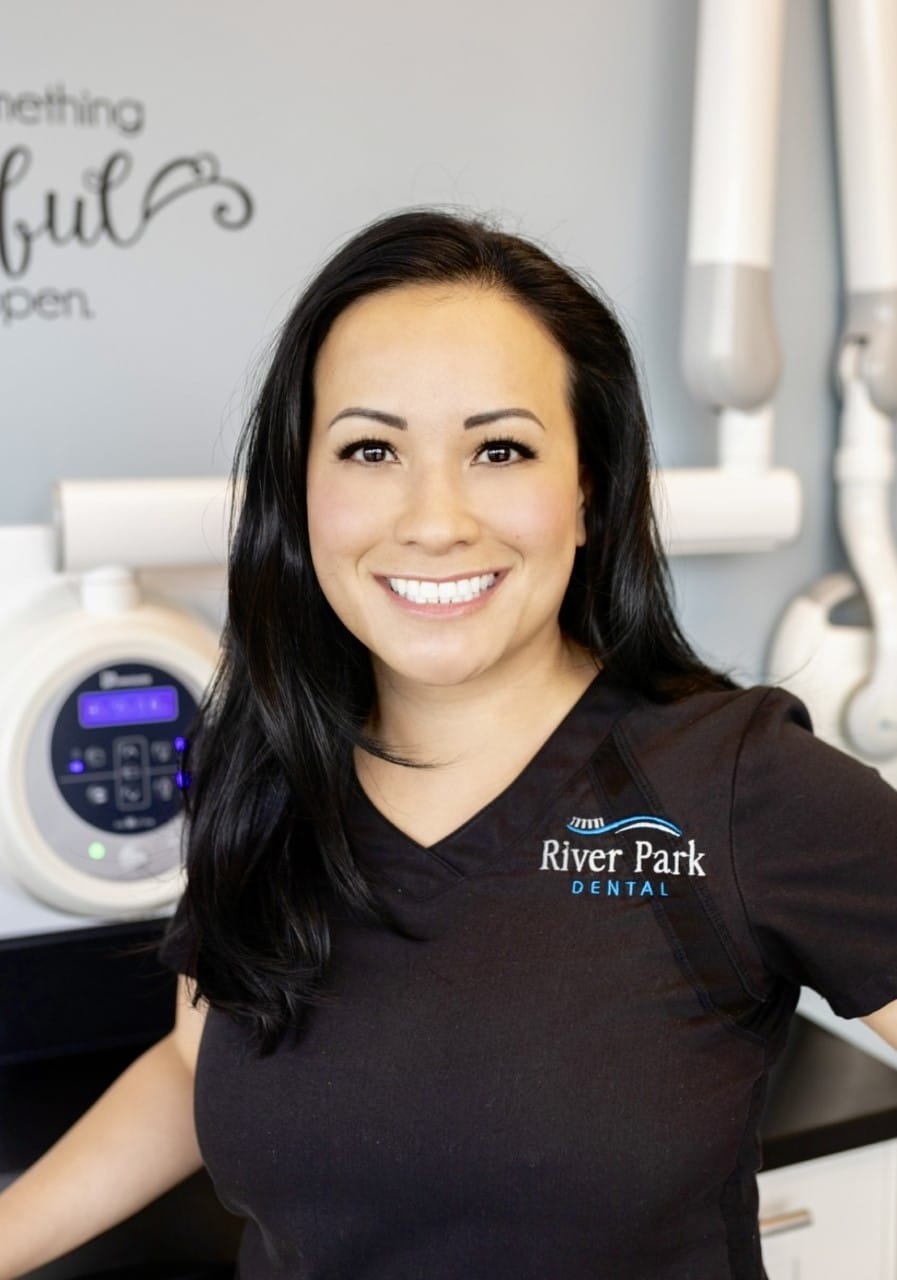 Dr. Phing Saurer is an official CARE Esthetics provider in Dublin, OH, and the surrounding Columbus, OH area. In addition to years of advanced training at the American Academy of Facial Esthetics, she also studied natural facial esthetics at the Advanced Platelet-Rich Fibrin (PRF) Education program. In this extensive program, Dr. Saurer learned various all-natural techniques in PRF and modern laser therapy from some of the world's leading facial esthetics experts.
Dr. Saurer has over 15 years of experience in cosmetic and restorative dentistry, and 10 years of experience in facial esthetics. As an official CARE Esthetics provider, she gives her patients a naturally beautiful smile through services such as laser therapy; high-frequency, unipolar plasma therapy; Platelet-Rich Fibrin (PRF) treatment; Bio-LIFT; and Bio-CARE. In addition to these natural treatments, Dr. Saurer also provides traditional cosmetic procedures with neuromodulators (Botox/Xeomin/Dysport), dermal fillers (Restylane, Juvederm), and PDO collagen threads. Dr. Saurer believes less is more when well crafted.
Dr. Saurer began her mission to improve oral and systemic health in an intensive program where she obtained both her PhD and DDS degrees from The Ohio State University. While advancing research in the field of Psychoneuroimmunology (the study of interactions among behavioral, neural and endocrine, and immune processes), she also taught several clinical courses at The Ohio State University.
Dr. Saurer lives in Dublin, OH, with her husband and their three children. When she is not practicing dentistry and facial esthetics, she enjoys exercising, traveling, and spending time with her family.
Whether your next step is preventative or repair, contact Dr. Saurer and her team, and they'll do their best to help you achieve your goals!
If you have any questions about CARE Esthetics or any of our procedures, please send us a message by filling out the form below. We will get back to you as soon as possible.