Advanced Facial Esthetics in Henderson, NV
CARE Esthetics Henderson offers advanced facial rejuvenation with a holistic approach. They take pride in their natural, toxin-free materials and facial esthetic techniques that focus on delaying and reversing skin aging while tackling various skin problems. The team offers advanced treatments and comprehensive cosmetic services, like Fotona laser therapy, microneedling with Platelet-Rich Fibrin (PRF), and more. So don't wait any further, and schedule an appointment now with CARE Esthetics Henderson!
Joshua M Ignatowicz DMD & Associates
Address: 1070 W Horizon Ridge Pkwy #200, Henderson, NV 89012
Postal code: 89012
Phone number: (702) 473-5100
Email address: info@vegastoothdr.com
Clinic hours:
Sunday: Closed
Monday: 7:00 am-3:00 pm
Tuesday: 7:00 am-3:00 pm
Wednesday: 7:00 am-3:00 pm
Thursday: 7:00 am-3:00 pm
Friday: 7:00 am-3:00 pm
Saturday: Closed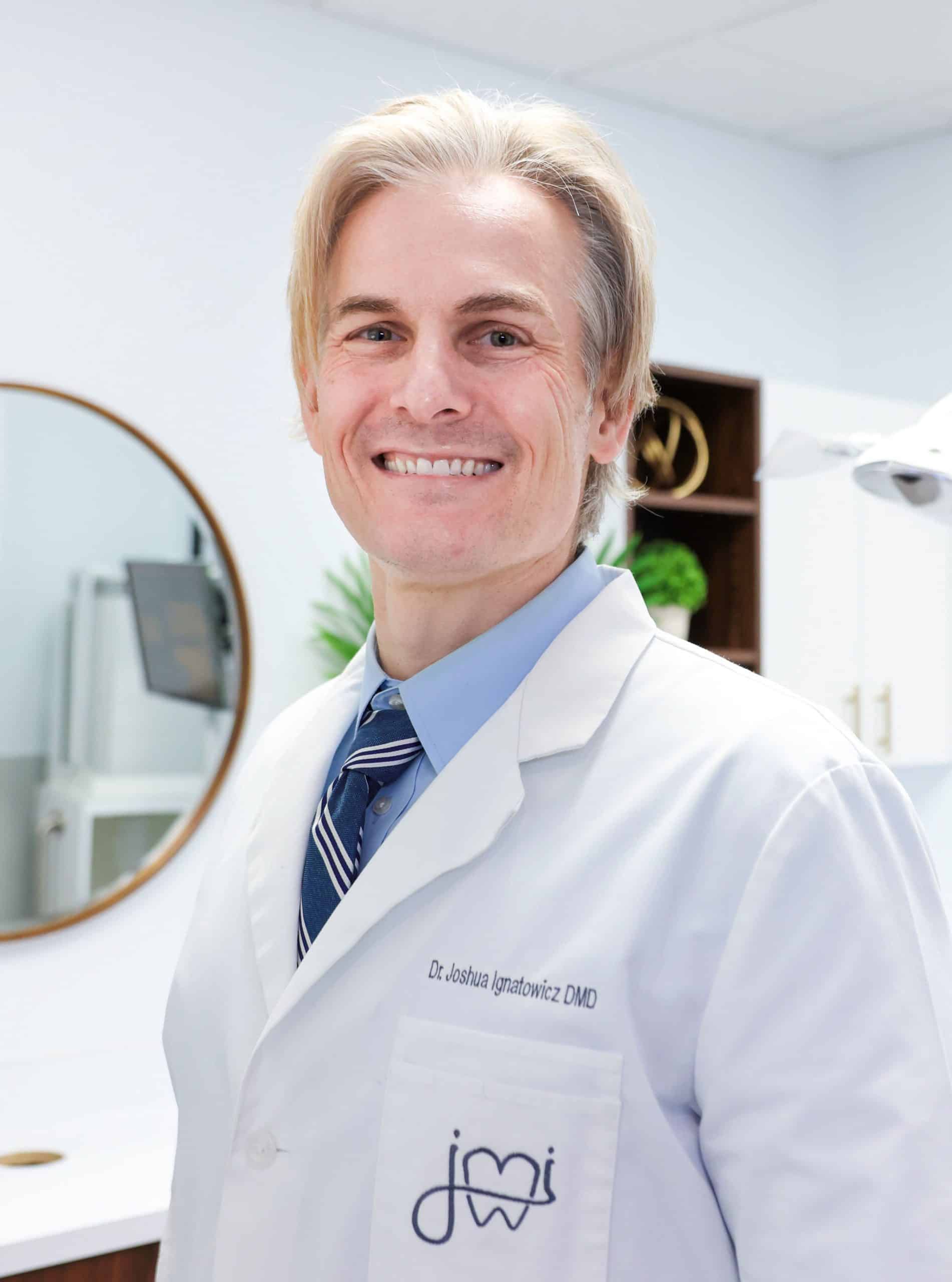 Dr. Joshua M Ignatowicz has extensive experience and advanced education in regenerative science, including PRF treatment and laser therapy, which he has been utilizing in his practice for years. He got into facial esthetics because of his outstanding results in soft tissue and bone grafting utilizing growth factors, i.e. PRF (Protein-Rich Fibrin), and is the first official CARE esthetics doctor in Nevada.
These natural treatments have been proven to enhance the body's ability to accelerate healing, build tissue, and stimulate stem cells which improve collagen & elastin. Not only do these treatments improve surgical outcomes, but they also reverse signs of aging and are now available for facial esthetics.
Combining his extensive, advanced training in facial and oral muscles with his devotion to new developments/techniques and state-of-the-art equipment/technology, Dr. Ignatowicz and his team offer immeasurably more to patients than most other practices. Both doctor and staff are committed to providing superlative care. Gentle, skilled, and considerate, Dr. Ignatowicz always makes time to understand and meet the individual needs of his patients. In addition to their health, he believes that his patient's comfort and confidence are what matter most.
Dr. Ignatowicz attended the surgical fellowship program at the world-renowned Misch International Implant Institute, where he was awarded Fellowship status for completing both the surgical and prosthetics programs. He holds the title of Diplomate in both the ICOI(International Congress of Oral Implantologists) and the IDIA (International Dental Implant Association), and demonstrates his dedication through ongoing participation in higher dental education courses and international study clubs. He is also an active member of the ADA, the NDA, AGD, SNDA, and Spear educational group.
Dr. Ignatowicz resides with his wife and daughters in his native Las Vegas, where his family is his number one accomplishment and priority. He enjoys travel, hiking, cycling, and countless tea party/football game compromises.
If you have any questions about CARE Esthetics or any of our procedures, please send us a message by filling out the form below. We will get back to you as soon as possible.