CARE ESTHETICS Houston – GEMS Dental
Advanced Facial Esthetics in Houston, TX
Located in the Northwest Houston Champions Area
At CARE Esthetics Houston, a highly rated practice, Dr. Saliba and his team are excited to provide Advanced Facial Esthetics services to all Greater Houston and surrounding areas such as The Woodlands, Spring, Cypress, Tomball, Humble, Katy, Spring Branch, Jersey Village, Memorial and other areas. Dr. Saliba and his team are proud to deliver expert care in a warm, friendly and welcoming environment.
CARE Esthetics Houston – GEMS DENTAL
Address: 13303 Champion Forest Drive, Suite 5, Houston, Texas 77069
Postal code: 77069
Phone number: 281.214.6644
Website: www.care-esthetics-houston.com
Email address: careestheticshouston@gmail.com
Clinic hours:
Sunday: Closed
Monday: 7:30 am-3:30 pm
Tuesday: 7:30 am-3:30 pm
Wednesday: 8:30 pm-3:30 pm
Thursday: 7:30 am-2:30 pm
Friday: 7:30 am-2:30 pm
Saturday: Closed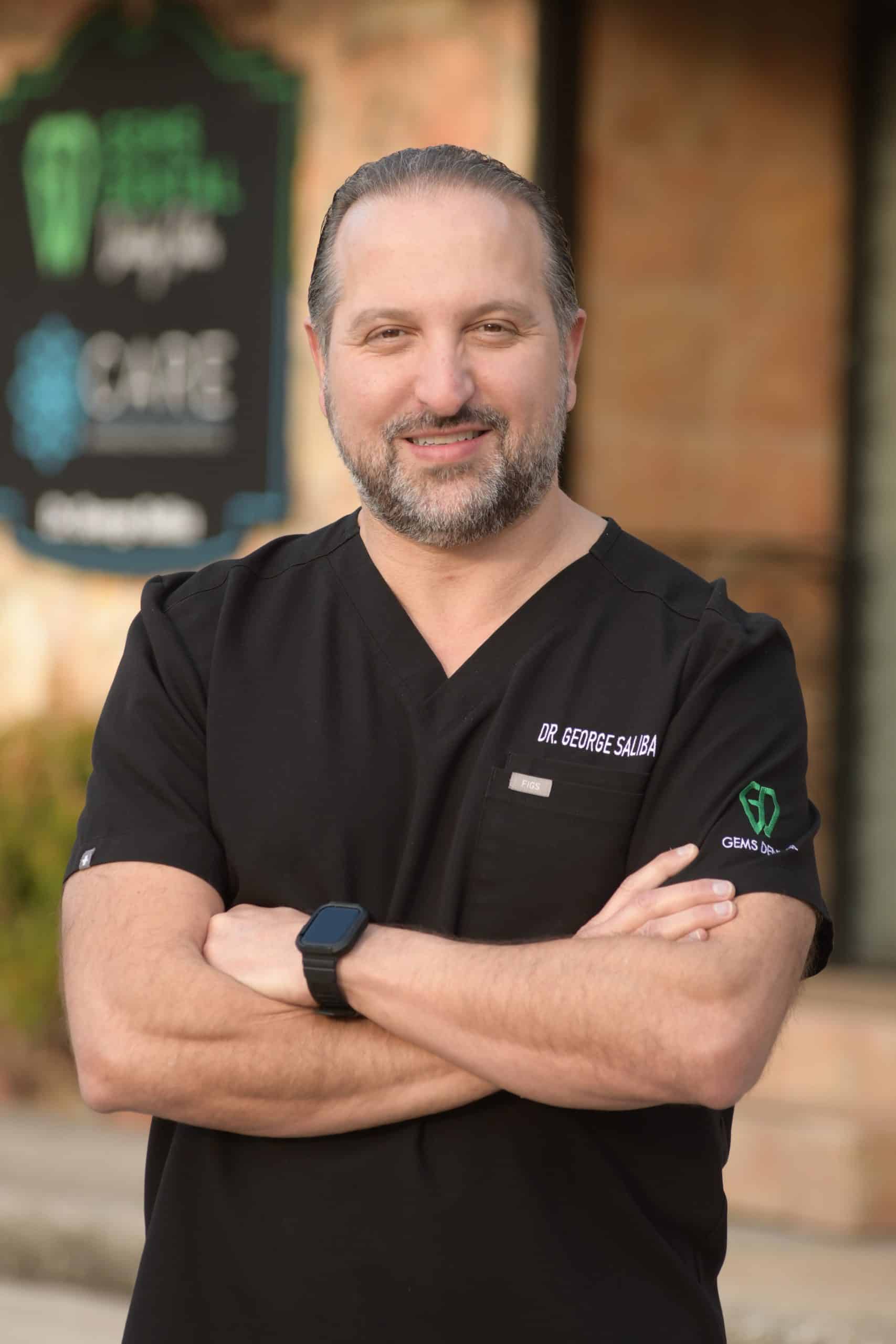 As a leading provider serving the communities of Houston, Texas, Dr. George Saliba, has over 27 years of experience. He uses the latest technology and techniques to optimize treatment results. Dr. Saliba's staff are professional, seasoned and will always welcome you in a warm, friendly and safe environment.
Dr. Saliba provides a wide range of dental and esthetic services, including but not limited to Advanced Facial Esthetics, Invisalign, cosmetic dentistry, dental implants, implant supported dentures, advanced bone grafting techniques, wisdom tooth removal, general dentistry and emergency dental care. He also offers IV sedation to help you relax during treatment, for patients with dental phobia, anxiety and trouble getting numb.
Before earning his Doctorate degree at the University of Texas – Houston at the Texas Medical Center, he attended the University of St. Thomas where he earned his Bachelors degree in Biology with a minor in Chemistry. He has taken over 1000 hours in continuing education and is always current with new and emerging dental and esthetic practices and technology, allowing him to provide the best possible care and treatment choices to his patients.
Dr. Saliba wants you to feel comfortable and confident while under his care. He offers detailed information and education about your needs, so you fully understand your condition and can make the best-informed decision. Dr. Saliba takes pride in his team that help create a comfortable and welcoming office where you can relax during your treatment.
If you have any questions about CARE Esthetics or any of our procedures, please send us a message by filling out the form below. We will get back to you as soon as possible.