CARE ESTHETICS INDEPENDENCE
IMPROVING YOUR QUALITY OF LIFE THROUGH NATURAL FACIAL REJUVENATION
CARE Esthetics Independence prides itself on the latest equipment and tools to make their patients' facial esthetics experience as comfortable as possible. Their team offers the highest standard of patient care while ensuring the best results from their advanced facial rejuvenation treatments. Their facial procedures include Microneedling with PRF, PRF treatment, laser therapy, the exclusive Bio-CARE® and Bio-LIFT®, and more. They also offer traditional cosmetic procedures, such as Botox and dermal fillers. Reveal your natural beauty and restore your confidence with natural, younger-looking skin by visiting CARE Esthetics Independence today
THE BILSKI DENTAL GROUP
Address: 6527 Brecksville Rd Suite B Independence, OH 44131, USA
Postal code: 44131
Phone number: 216.524.4410
Website: bilskidental.com
Email address: info@bilskidental.com
Clinic hours:
Sunday: Closed
Monday: 8:00 am-5:00 pm
Tuesday: 8:00 am-5:00 pm
Wednesday: 8:00 am-5:00 pm
Thursday: 8:00 am-5:00 pm
Friday: 8:00 am-2:00 pm
Saturday: Closed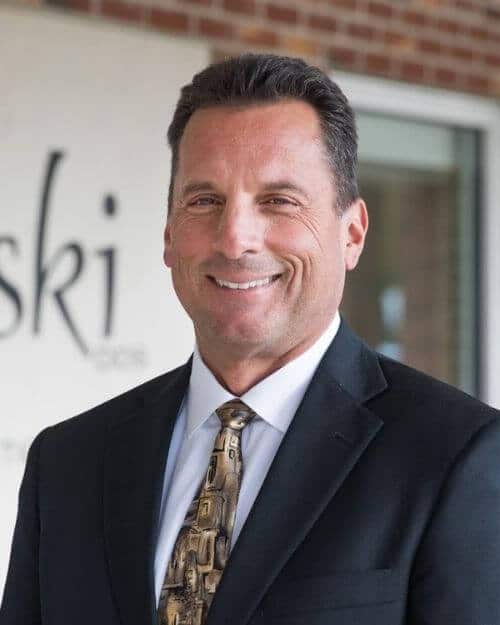 Dr. Thomas Bilski is currently an educator and co-director at the Midwest Implant Institute and practices in Independence, Ohio. He has published many peer-reviewed articles and lectures nationally. Dr. Bilski has trained with the top-ranked researcher, Dr. Richard Miron, on Platelet-Rich Fibrin (PRF) therapy for facial rejuvenation. He has also been awarded a certification of completion for Fotona laser facial resurfacing therapies for acne, scars, age spots, crow's feet, forehead wrinkles, smoker's lines, spider veins, and natural injection therapies with PRF that provides a natural alternative to facial fillers for lips, cheekbones, and temporal areas to enhance facial volumes for a more youthful glow.
Dr. Bilski is results-oriented and focused on helping his patients achieve their goals by providing high-quality facial esthetic treatments in a comfortable and relaxed atmosphere.
If you have any questions about CARE Esthetics or any of our procedures, please send us a message by filling out the form below. We will get back to you as soon as possible.