CARE ESETHETIC JACKSONVILLE
Advanced Facial Esthetics in Jacksonville, FL
CARE Esthetics Jacksonville offers advanced facial rejuvenation with a holistic approach. They take pride in their natural, toxin-free materials and facial esthetic techniques that focus on delaying and reversing skin aging while tackling various skin problems. The team offers advanced treatments and comprehensive cosmetic services, like Fotona laser therapy, microneedling with Platelet-Rich Fibrin (PRF), and more. So don't wait any further, and schedule an appointment now with CARE Esthetics Jacksonville!
Smiles by Shields
Address: 3940 San Jose Park Dr, Jacksonville, Florida
Postal code: 32217
Phone number: (904) 731-0777
Website: https://www.smilesbyshields.com/
Email address: records@smilesbyshields.com
Clinic hours:
Sunday: Closed
Monday: 8:00 am-4:00 pm
Tuesday: 8:00 am-4:00 pm
Wednesday: 8:00 am-4:00 pm
Thursday: 7:00 am-3:00 pm
Friday: By special appointment only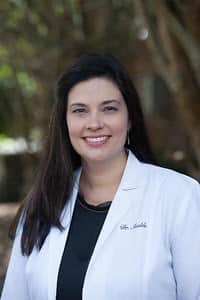 As a well-known, highly sought after Integrative/Biological dentist, Dr. Shields believes that dental care should support your overall health and well-being – body, mind and spirit. That is why when treatment is needed, always, we favor the least invasive approach. Minimally invasive treatment options assure that you only get the treatment you need.
At Smiles by Shields, we see dentistry as part of total body care. We believe oral health is an essential part of your overall wellness. We want you to have the best smile possible for a long and vibrantly healthy lifetime! Now we are excited to be able to add natural facial esthetics to the services we offer.
Dr. Tiffany K Shields was born and raised in Jacksonville and is so happy in making her hometown a more beautiful place thru natural and cosmetic dentistry and now facial esthetics.
Dr. Shields has a Bachelor of Science degree in Microbiology and Cell Science from the University of Florida where she also minored in dance. She continued her studies in Gainesville where she earned her Doctorate of Dental Medicine and graduated at the top of her class.
Dr. Shields is dedicated to natural regenerative treatment options for her patients, which led her to continue her education and receiving her Naturopathic Dentist Certification. She is also an accredited member of the prestigious IAOMT where she is about to be granted a Fellowship.
She has gained advanced training and certifications in many areas; including cosmetic dentistry, restorative dentistry, biological/holistic dentistry, ozone therapy, laser therapy, Platelet Rich Fibrin, just to name a few.
With all her training in alternative and regenerative treatments for the head and neck, it was a seamless fit for her to be excited to implement integrative and regenerative facial and esthetic procedures to those that seek more natural alternatives. It goes along with her personal belief that if you give the body what it needs and give it time, it can regenerate and heal itself.
While already having extensive additional training in biological treatments, adding CARE Esthetics fits right in with our belief system. We can't wait to assist you in becoming the best version of you, especially since we will be doing all of this with no chemicals and nothing synthetic or artificial going into your body.
If you have any questions about CARE Esthetics or any of our procedures, please send us a message by filling out the form below. We will get back to you as soon as possible.