CARE ESTHETICS LOCKHART DENTISTRY INDIANAPOLIS
Advanced Facial Esthetics in Indianapolis, IN
Experience modern dentistry with a heart
Welcome to Lockhart Dentistry! We are thrilled that you have chosen us to provide you with the highest quality of dental care and services that our patients deserve. When you come into our practice, you become part of our family. We strive to make sure that every experience you have with us exceeds your expectations.
LOCKHART COSMETIC AND FAMILY DENTISTRY
Address: 8202 Clearvista Parkway, Suite 4C, Indianapolis, IN 46256
Postal code: 46256
Phone number: 317.849.9715
Website: https://lockhartdentistry.com/
Email address: smile@lockhartdentistry.com
Clinic hours:
Sunday: Closed
Monday: 8:00 am-5:00 pm (lunch 1:00 pm-2:00 pm)
Tuesday: 8:00 am-7:00 pm (lunch 1:00 pm-2:00 pm)
Wednesday: Closed
Thursday: 8:00 am-5:00 pm (lunch 1:00 pm-2:00 pm)
Friday: 8:00 am-2:00 pm (no lunch hour)
Saturday: Closed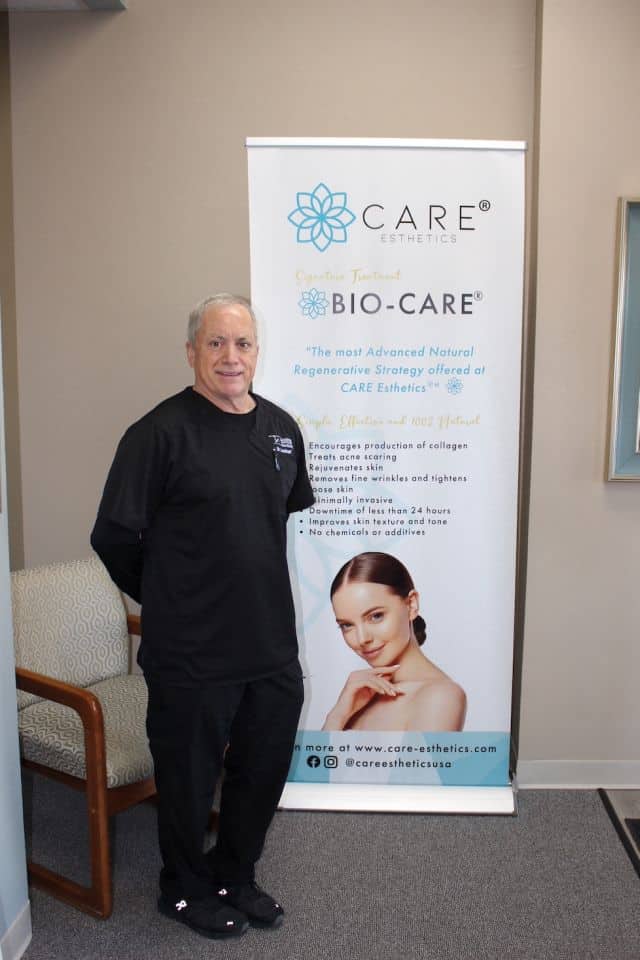 Today we are living longer and healthier lives and not only do we want to feel good we also want to look good. Dr.Lockhart and his team understand this and are committed to helping their patients in three ways.
First: The old saying."Your mouth is the gateway to your body and has a lot of truth to it. Poor oral health can lead to a number of health problems not the least of which is chronic systemic inflammation. The Lockhart Dentistry team is committed to helping achieve and maintain optimum oral health.
Second: you can never underestimate the importance of a natural healthy looking smile. Dr. Lockhart offers a wide range of options to help his patients develop the smile they have always wanted. Many times developing a pleasing smile is easier than one might think.
Third: we all realize that time and the elements can take its toll on our skin and especially on our faces. For this reason Dr. Lockhart employs the advanced Care Esthetics protocols which focus on natural rejuvenation of the face rather than relying on harsh and unnatural chemicals.
This is achieved by using a combination of therapies centered around, growth factors (derived from your own blood by way of a simple blood draw), advanced laser technology and micro-needling to stimulate your skin and facial structures to become a healthier version of it's self.
Call for a free consultation to learn if the Care Esthetics approach to healthy skin rejuvenation is right for you
If you have any questions about CARE Esthetics or any of our procedures, please send us a message by filling out the form below. We will get back to you as soon as possible.