CARE ESTHETICS MERCER ISLAND
Advanced Facial Esthetics in Mercer Island, WA
CREATING BEAUTY AND SUCCESS BY DESIGN
CARE Esthetics Mercer Island strives to deliver the most modern facial esthetics in Washington State. Their warm and caring staff attend to their patients' skin care needs and help them feel at ease by welcoming them into a friendly, comfortable, and professional environment. With the mission to help people achieve and maintain excellent younger-looking skin that lasts, they offer various services, including Bio-LIFT, Botox, Platelet-Rich Fibrin (PRF) injections, and more. If you're searching for dependable and gentle facial esthetics providers, visit CARE Esthetics Mercer Island in Washington State today!
GOICHI SHIOTSU, DDS
Address: 2825 80th Ave SE Suite 3, Mercer Island, WA 98040, USA
Postal code: 98040
Clinic hours:
Sunday: Closed
Monday: Closed
Tuesday: 8:00 am-5:00 pm
Wednesday: 8:00 am-5:00 pm
Thursday: 8:00 am-5:00 pm
Friday: 8:00 am-5:00 pm
Saturday: Closed
Dr. Goichi Shiotsu, DDS, PS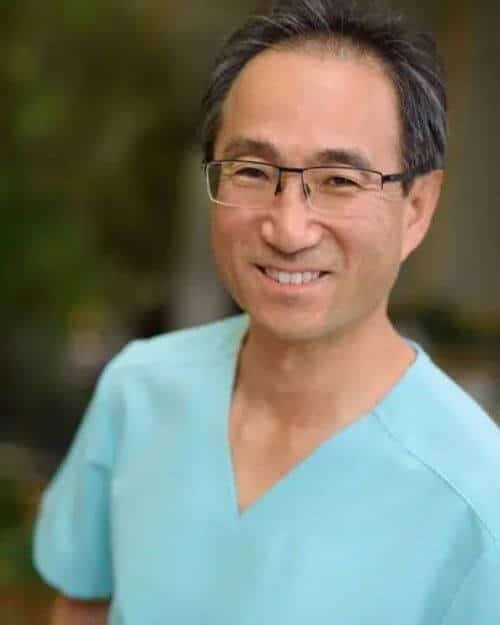 With Dr. Goichi Shiotsu's stellar educational background, he believes there's always room for new skills. He participated in the Advanced PRF Education training to further advance his knowledge of natural facial esthetics, which covers Platelet-Rich Fibrin injections, modern laser therapy techniques, and more. Dr. Shiotsu is now an official CARE Esthetics provider in Mercer Island, offering various advanced facial rejuvenation procedures.
Dr. Shiotsu graduated from the University of California Irvine with cum laude honors. After graduation, he attended the University of California San Francisco, the nation's second-best dental school, earning his dental degree. He received the Regents' Scholarship for outstanding academic accomplishment while he was there.
Dr. Shiotsu stayed in San Francisco after graduating from dental school to pursue a two-year postgraduate program in Advanced Education in General Dentistry, centered on Hospital Dentistry, Geriatric Dentistry, and Clinical Teaching. He discovered his interest in aiding patients with complicated dental conditions that often necessitate dental implants while completing his advanced training in general dentistry, so he opted to pursue a specialty in prosthodontics. After completing this training, he then moved to Southern California, where he attended Loma Linda University and completed two postgraduate studies in prosthodontics and implant dentistry.
Dr. Shiotsu is well-liked by his peers, who frequently recommend their patients to him for assistance in resolving complex dental issues. He is just one of the few dentists in the United States with certification in the surgical and restorative aspects of implant dentistry from a university. Moreover, he is a nationally recognized presenter and author, frequently called upon to talk about implants and cosmetic dentistry.
Dr. Shiotsu is a member and past president of the Washington State Society of Prosthodontists. He is also a member of the acclaimed Academy of Osseointegration. From 2013 to 2014, he was elected to the house of delegates at the Washington State Dental Association. In addition, he was named one of the area's Top Dentists by the Seattle Metropolitan Magazine from 2011 to 2021.
Dr. Shiotsu considers education to be a lifelong pursuit. He is devoted to dentistry because he was able to observe how improved function and confidence can change the lives of many people.
Since 2011, he has been a proud member of the Mercer Island Rotary Club, where he worked on the Youth Exchange Committee. He is also a member of the Superintendent's Advisory Council for the Mercer Island School District.
Dr. Shiotsu loves playing tennis, yoga, and spending time with his family outdoors.
If you have any questions about CARE Esthetics or any of our procedures, please send us a message by filling out the form below. We will get back to you as soon as possible.