Advanced Facial Esthetics in Miami, FL
ONE-STOP-CLINIC FOR YOUR FACIAL ESTHETIC NEEDS
With over 20 years of medical experience, CARE Esthetics Miami strives to provide high-quality care in a warm and friendly environment in Miami, FL. Their skin care experts offer a wide array of facial esthetic treatment options to help patients feel beautiful, healthy, and confident. Visit their clinic to experience their exceptional services – advanced skin care procedures and a variety of other wellness treatments – all under one roof!
BISCAYNE DENTAL & FACIAL AESTHETICS
Address: 350 NE 24th St #105c, Miami, FL 33137, USA
Postal code: 33137
Phone number: 305.572.1600
Website: https://www.bwcmiami.com/
Email address: info@bdfamiami.com
Clinic hours:
Sunday: Closed
Monday: 10:00 am-6:00 pm
Tuesday: 8:00 am-5:00 pm
Wednesday: 8:00 am-5:00 pm
Thursday: 8:00 am-5:00 pm
Friday: 8:00 am-5:00 pm
Saturday: Closed
Dr. Julio E. Hernandez, DMD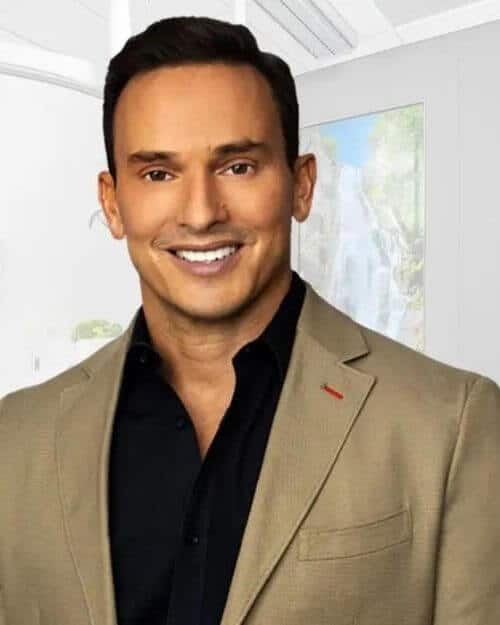 Dr. Julio E. Hernandez has over 20 years of experience in cosmetic dentistry, orthodontics, prosthodontics, and 10 years of experience in facial aesthetics. As an official CARE Esthetics provider, he offers advanced facial procedures, such as laser therapy, microneedling, Botox, and facial fillers, helping patients achieve their esthetic and skin goals.
Dr. Hernandez is a frequent guest on several syndicated and global TV programs in addition to his regular appearances in the press as a foremost authority in cosmetic dentistry. Dr. Hernandez is well-known for his work with Smile Lifts, a method in which a client's smile is customized using veneers and crowns. He also has expert knowledge in Dental Implants, Laser Teeth Whitening, Orthodontics, and Facial Aesthetics. Dr. Hernandez thinks that beauty is attained through a blend of art and science, whether contouring and reshaping teeth or renewing the face. He also believes that customization is a critical component of his success.
Dr. Julio Hernandez is the founder and developer of the most-sought Dr. Julio's SoBe Detox, a safe and effective two- or three-week cleansing program. This holistic detoxification approach aims to reintroduce you to your natural state of well-being and empower you to adopt healthier habits.
Dr. Hernandez attended and graduated from the University of Florida with a bachelor's degree in biology and a doctorate in medical dentistry (D.M.D.). Along with his father, he worked in a private practice and grew the practice to four locations across South Florida: Hialeah Dental Group, Town and Country Family Dental, MIAMI Institute, and Biscayne Dental & Facial Aesthetics.
Dr. Hernandez is a highly regarded member of the dental and facial aesthetic communities. Moreover, he is a fellow of the International Congress of Oral Implantologists and a sustaining member of the American Academy of Cosmetic Dentistry. He also became a past president of the Miami Beach Dental Society and the New Dentist Alliance.
Dr. Hernandez's philanthropic endeavors benefit his community by helping with local and international charities that provide critical dental health and education to youth who need it most. He is currently the chairman of Angels for Humanity, a nonprofit organization whose aim is to inspire, empower, and support disadvantaged children in Haiti and worldwide by providing them with access to quality education and healthcare.
Apart from his passion for dentistry and his charitable work, Dr. Hernandez serves on the medical advisory panel of Veritas Farms, a full-spectrum CBD oil company. In addition, he is a collaborator and inventor of patent-pending products at SilkPro USA, a company that develops laser and light handheld consumer and professional medical devices.
Dr. Julio Hernandez is an active member of the following organizations:
American Dental Association
International Association of Orthodontics
International Association of Facial Esthetics
American Academy of Facial Esthetics
If you have any questions about CARE Esthetics or any of our procedures, please send us a message by filling out the form below. We will get back to you as soon as possible.