Advanced Facial Esthetics in Moline, IL
COMFORT, WELLNESS, AND ALL-NATURAL FACIAL ESTHETICS
CARE Esthetics Moline is the leading provider of advanced facial esthetics in Moline, East Moline, and Rock Island County. Their skin care services include completely natural procedures, such as PRF treatment and microneedling with PRF therapy. Their team consists of skilled and professional individuals who desire to provide satisfying and effective skin care treatments. By providing unmatched patient care and a comfortable facial esthetic experience, they have built healthy relationships with their patients. Visit their practice and meet their amazing team that will help you achieve beautiful, radiant skin!
CENTER FOR DENTISTRY AND ORAL WELLNESS
Address: 4372 7th St, Moline, IL
Postal code: 61265
Phone number: 309.277.0220
Website: https://www.strasserdds.com/
Email address: stacya@strasserdds.com
Clinic hours:
Sunday: Closed
Monday: 7:30 am-3:30 pm
Tuesday: 7:30 am-3:30 pm
Wednesday: 7:30 am-3:30 pm
Thursday: 7:30 am-3:30 pm
Friday: Closed
Saturday: Closed
Dr. Muna Strasser, DDS, PC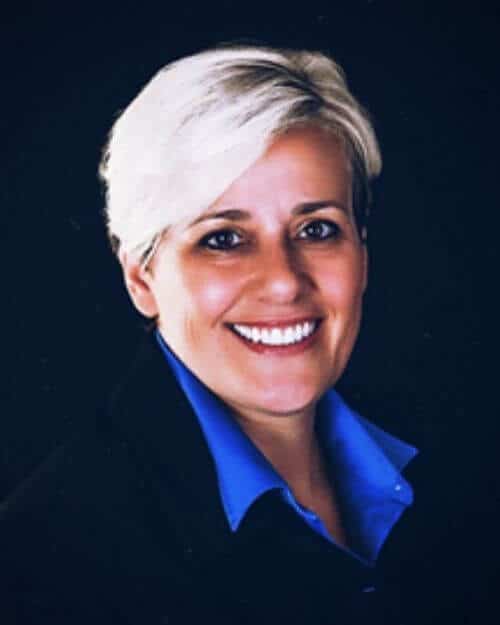 Dr. Muna Strasser prioritizes her patients' overall wellness and comfort over anything else. Thus, she became interested in CARE Esthetics' holistic and non-surgical approaches in advanced facial esthetics. Dr. Strasser studied the science behind all-natural facial esthetics in the Advanced PRF Education training program, where she took three courses about PRF and laser therapy to fully grasp the techniques and skills required to become a certified CARE Esthetics provider. 
Dr. Strasser genuinely enjoys her work as a dentist. She has met so many lovely people and formed friendships with patients who have become part of her extended family throughout the years. She mentions that her goal has always been to make each patient feel at ease while receiving treatment and that she would always prioritize their care, comfort, and wellness.
Dr. Strasser is a daughter of an American diplomat to the United Nations. She was raised in Lebanon, Saudi Arabia, Libya, and Italy.
Dr. Strasser graduated from Virginia Polytechnic Institute and State University with a Bachelor of Science degree and received a degree in Doctor of Dental Surgery in 1991 from the Medical College of Virginia. Her education continued beyond a four-year program, with externship certificates from Michael Reese Hospital in Chicago and post-doctoral residency in Advanced General Dentistry at the University of Virginia Hospital for two years serving as a chief resident.
After that, she spent another two years studying with Gordon J. Christensen at the Frank Spears Mastery Continuum. She continues to serve as a Visiting Faculty member at Spear Education. She mentors dentists from all over the world and leads a Spear Study Club in conjunction with several other Quad Cities dentists and experts. She is currently enrolled in a residency program at the Texas Center for Occlusal Studies to give the finest treatment options for her patients who suffer from occlusal and TMJ illnesses.
Dr. Strasser and her team are founding members of the American Academy for Dental Systemic Health, a group of health care leaders and professionals dedicated to connecting oral and whole-body health. Her team invests time in training every week to keep current in the field. Dr. Strasser volunteers and donates her services to her community. She is fluent in five languages and is passionate about skiing, tennis, music, art, cooking, and gardening. She is currently residing in Moline with her husband, Dr. Jeffrey Strasser, an Augustana College professor of geology, and their daughter, Eve. They also rescue animals and provide homes for a large number of them. They are members of Davenport's St. Paul Lutheran Church.
Dr. Strasser is an active member of several notable professional associations, including the following:
Spear Education Visiting Faculty

Spear Faculty Club

American Dental Association

American Heart Association

Academy of General Dentistry

Illinois State Dental Association

Rock Island District Dental Association

Rock Island Medical Reserve Corps

Academy of Microscope Enhanced Dentistry
If you have any questions about CARE Esthetics or any of our procedures, please send us a message by filling out the form below. We will get back to you as soon as possible.