Advanced Facial Esthetics in Parker, CO
CARE Esthetics Parker offers advanced facial rejuvenation with a holistic approach. They take pride in their natural, toxin-free materials and facial esthetic techniques that focus on delaying and reversing skin aging while tackling various skin problems. The team offers advanced treatments and comprehensive cosmetic services, like Fotona laser therapy, microneedling with Platelet-Rich Fibrin (PRF), and more. So don't wait any further, and schedule an appointment now with CARE Esthetics Parker!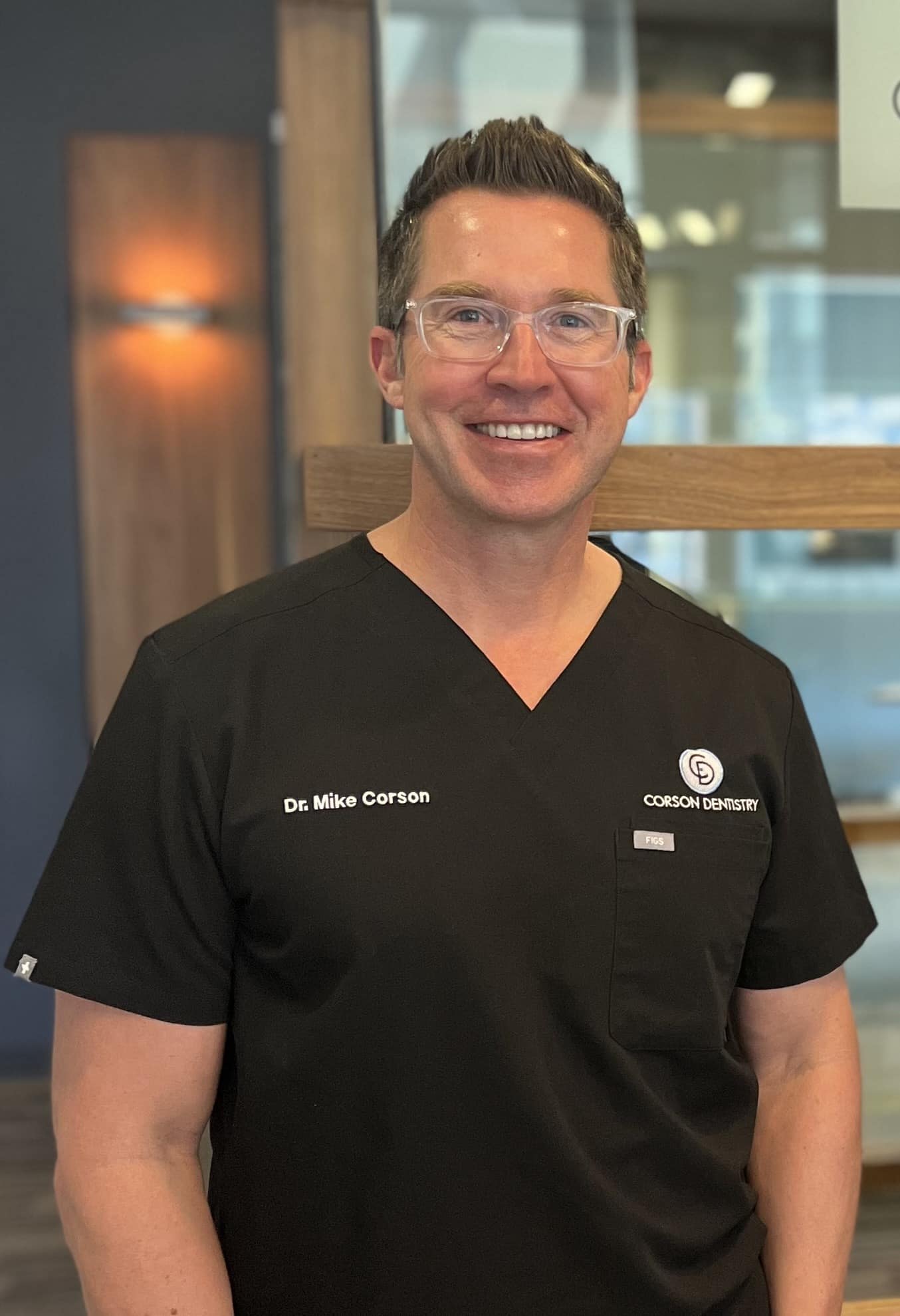 Dr. Corson is a 2nd generation dentist who was born and raised in Parker, Colorado. Mike did his undergraduate studies in Fort Collins at Colorado State University. He then attended the prestigious Indiana University school of Dentistry graduating in 2001. Due to his academic success in school Mike was awarded the Health Professions Scholarship by the United States Army in 1997. Upon graduation Dr. Corson had the privilege and honor of serving his country in the post 9/11 era. While stationed at Fort Hood he gained advanced training in the areas of Oral Surgery and Endodontics working alongside specialists on a daily basis. While there Mike served as the 1st Brigade Dental Surgeon for the 1st Brigade Combat Team, 1st Cavalry Division.
From March of 2004 to March of 2005 his unit deployed to the front lines of Sadr City, Iraq where he was responsible for the care of over 10,000 soldiers, civilians and contract workers. Upon returning from the war Dr. Corson and his wife moved to Scottsdale, AZ where Mike had the unique opportunity to train and work with one of the leaders in the world of cosmetic dentistry Dr. Mark Peck. For the next 5 years Mike learned hands on how to deliver the highest quality cosmetic and full mouth rehabilitations while providing all the endodontic and implant surgical needs of the practice.
He got into facial esthetics because of his outstanding results in soft tissue and bone grafting utilizing growth factors, i.e. PRF. He underwent Advanced PRF Education training, specializing in PRF treatment and laser therapy to provide effective, all-natural procedures in advanced facial esthetics. His tens of thousands of hours of facial surgeries have helped him to gain an enormous understanding of facial anatomy that he can apply to enhance his results with facial esthetics.
More important to Dr. Corson than all his awards and achievements are his beautiful wife and children. He has been married to his wife Kelsey for 15 years and in that time, they have been blessed with 4 daughters named Quinn, Harper, Norrie, and Eddie. Dr. Corson and his family enjoy spending time in the mountains and near rivers doing some fly fishing. Mike also enjoys playing golf and cheering for the local sports teams with his friends.
If you have any questions about CARE Esthetics or any of our procedures, please send us a message by filling out the form below. We will get back to you as soon as possible.