Advanced Facial Esthetics in Red Bank, NJ
ACHIEVE BEAUTIFUL, FLAWLESS SKIN
Providing exceptional care in Red Bank, NJ for over 17 years, CARE Esthetics Red Bank has earned a stellar reputation in their neighborhood. They are a family-owned, unique medical practice that combines holistic facial esthetics with the most advanced technology to raise the standard of cosmetics in their community. Their team uses biocompatible materials, advanced tools and equipment, and more to enhance and restore patients' beautiful appearance in an eco-friendly and cutting-edge facility. Their services include CARE Esthetics' exclusive Bio-CARE and Bio-PRF Lift, as well as platelet-rich fibrin injections, laser treatments, and more.
CARE Esthetics Red Bank
Address: 211 Broad St Suite 106, Red Bank, NJ 07701, USA
Postal code: 07701
Phone number: 732.945.4575
Website: http://www.careestheticsredbank.com/
Email address: finestface777@gmail.com
Clinic hours:
Sunday: Closed
Monday: 8:00 am-6:00 pm
Tuesday:8:00 am-5:00 pm
Wednesday: 8:00 am-6:00 pm
Thursday: 8:00 am-5:00 pm
Friday: Closed
Saturday: 8:00 am-2:00 pm (by appointment only)
Dr. Glenn MacFarlane, DMD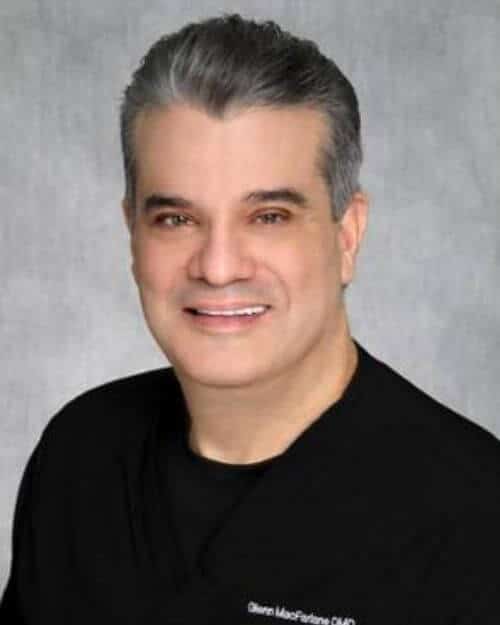 Dr. Glenn "DocSmile" MacFarlane combines his eye for esthetics and the latest technology in the facial esthetics industry. He attended Advanced PRF Education's training, completing various courses to become a certified CARE Esthetics provider in Red Bank, New Jersey. He currently offers advanced facial esthetic treatments, such as laser therapy and PRF.
Dr. MacFarlane, a lifelong resident of New Jersey, was born in Newark, grew up in North Arlington and Belleville, and attended Seton Hall Prep in South Orange. He obtained a degree in Bachelor of Science from Fairleigh Dickinson University in Madison. He also received his Doctor of Dental Medicine degree from the University of Medicine and Dentistry of New Jersey in Newark in 1985.
Dr. MacFarlane is an aesthetic dentist who has been dedicated to brightening thousands of smiles for nearly 33 years. He is a highly skilled cosmetic dentist in "Jersey" with significant training in full smile restoration, utilizing dentistry's most advanced technology and restorative materials. In 1987, he launched his first dental business in Bloomfield, and in 2005, in Red Bank.
Dr. MacFarlane has served as the Official Cosmetic Dentist for the Miss New Jersey and Mrs. New Jersey America pageants for the last two decades and created the sparkling smiles of countless other state winners. "DocSmile," as he is most commonly referred to, is proud to say that the bulk of his patients is everyday working-class individuals.
Dr. MacFarlane lectured for a leading dental laser company for numerous years. He has produced articles on smile enhancement for various state and national dentistry and recreational magazines. DentalTown, Dental Products Report, and Dental Economics have published his technique papers.
Dr. MacFarlane has also been featured in various state and local media, including New Jersey Monthly, New Jersey Life, Wedding Bells, and New Jersey Bride. He has also appeared on News 12 New Jersey and Comcast Newsmakers and hosted his own radio show, "Today's Smile," discussing the latest dental developments.
Apart from the beautiful smiles he has created utilizing advanced cosmetic dental methods, Dr. MacFarlane enjoys installing and recovering dental implants and collaborating with physicians who treat sleep apnea with oral appliances. Christina and Perri, his two daughters, have grown up and occasionally assist their father in the business and clinical aspects of the firm.
Dr. MacFarlane is a member of several prestigious organizations, including the following:
American Dental Association (national, state, and county)
Academy of General Dentistry
American Academy of Cosmetic Dentistry
Academy of Laser Dentistry
American Academy of Facial Esthetics
Academy of Comprehensive Esthetics
American Academy of Implant Dentistry
American Academy of Dental Sleep Medicine
If you have any questions about CARE Esthetics or any of our procedures, please send us a message by filling out the form below. We will get back to you as soon as possible.