CARE ESETHETIC SCOTTSDALE
Advanced Facial Esthetics in Scottsdale, AZ
CARE Esthetics Scottsdale offers advanced facial rejuvenation with a holistic approach. They take pride in their natural, toxin-free materials and facial esthetic techniques that focus on delaying and reversing skin aging while tackling various skin problems. The team offers advanced treatments and comprehensive cosmetic services, like Fotona laser therapy, microneedling with Platelet-Rich Fibrin (PRF), and more. So don't wait any further, and schedule an appointment now with CARE Esthetics Scottsdale!
Advanced Care Dentistry, PLLC
Address: 20875 N. Pima Rd. Suite C2, Scottsdale, AZ 85255-9194
Postal code: 85255-9194
Phone number: (623) 223-8881
Email address: info@advancedcaredentistry.org
Clinic hours:
Sunday: Closed
Monday: 7:00 am-12:00 pm & 1:00 am-5:00 pm
Tuesday: 7:00 am-12:00 pm & 1:00 am-5:00 pm
Wednesday: 7:00 am-12:00 pm & 1:00 am-5:00 pm
Thursday: 7:00 am-12:00 pm & 1:00 am-5:00 pm
Friday: 7:00 am-12:00 pm & 1:00 am-5:00 pm
Saturday: By appointment only
Oksana Hellge D.D.S., D.M.D., M.B.A.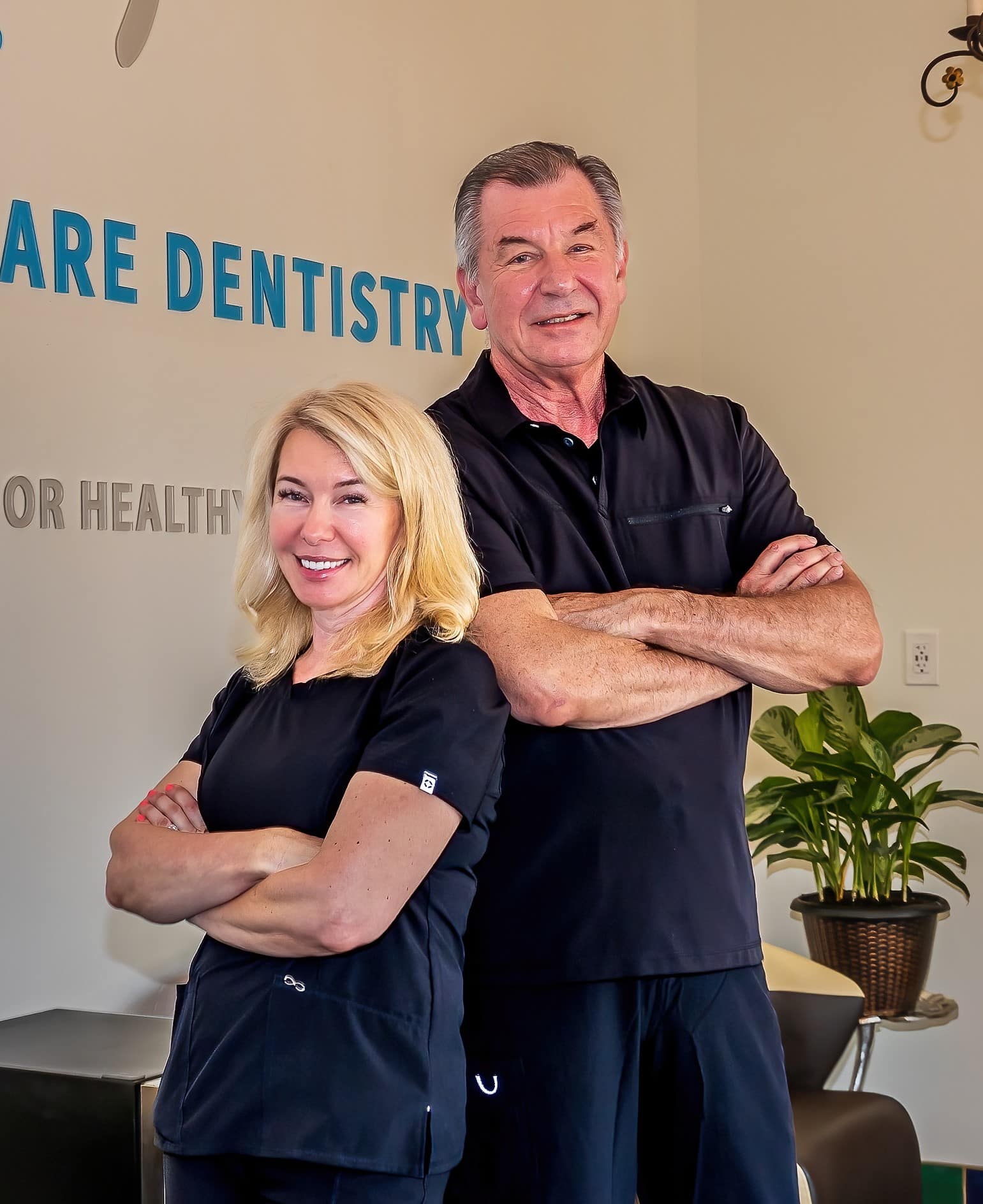 Dr. Oksana Hellge has earned her first degree in dentistry, DDS Physician Stomatologist from the prestigious Omsk State Medical Academy with a heavy emphasis on the medical diagnosis of patient care. After a successful practice career in two countries she completed a second degree in dentistry and was awarded Doctor of Dental Medicine (DMD) from Midwestern University in Arizona. She also holds an MBA in Health Care Administration and has been awarded numerous certifications and diplomas.
Dr. Oksana Hellge has a deep interest in the field of tissue engineering and has conducted extensive clinical dental research on angiogenesis, which stands for vascular regeneration. Her research has been published in numerous journals and she has presented her findings at national and international conferences.
Dr. Oksana Hellge has been working in the field of dentistry for nearly 34 years in various capacities, including teaching as an Associate Professor at Texas A&M University College of Dentistry in Dallas, Texas. She has also developed and given lectures and continuing education courses, as well as published her research findings and a chapter in an oral surgery book.
During the course of her esteemed career accomplishments she developed a passion for not only restoring the function of the stomatognathic system but enhancing the smile and facial esthetics of her patients. In her quest for providing the ultimate care for her patients she has studied with the world renowned researcher and clinician in the field of exosomes, PRF and biologic fillers, Dr. Dr. Richard Miron.
Dr. Oksana Hellge firmly believes in the natural no chemical enhancement of her patients appearance. She also utilizes advanced laser technology with several different wavelengths to achieve the most natural results intraorally and extraorally.
Dr. Oksana Hellge completed an Oral Sleep Apnea residency to offer her patients a better quality of life and healthy breathing.
As an avid athlete she also studied the utilization of the laser to increase the performance level of athletes with better blood oxygenation and higher nitrous oxide levels.
Dr. Oksana Hellge is a member of multiple professional organizations related to dentistry and is committed to helping others. She has traveled to Haiti with her dental students to provide free dental care for those in need.
Dr. Oksana Hellge is an outstanding example of excellence and dedication in the field of dentistry and medicine. Her commitment to humanity and her compassionate heart are an inspiration to us all.
In her free time she enjoys volunteering, cycling, painting, and gardening.
Alexander Hellge, DDS, MBA, MHSM, FICD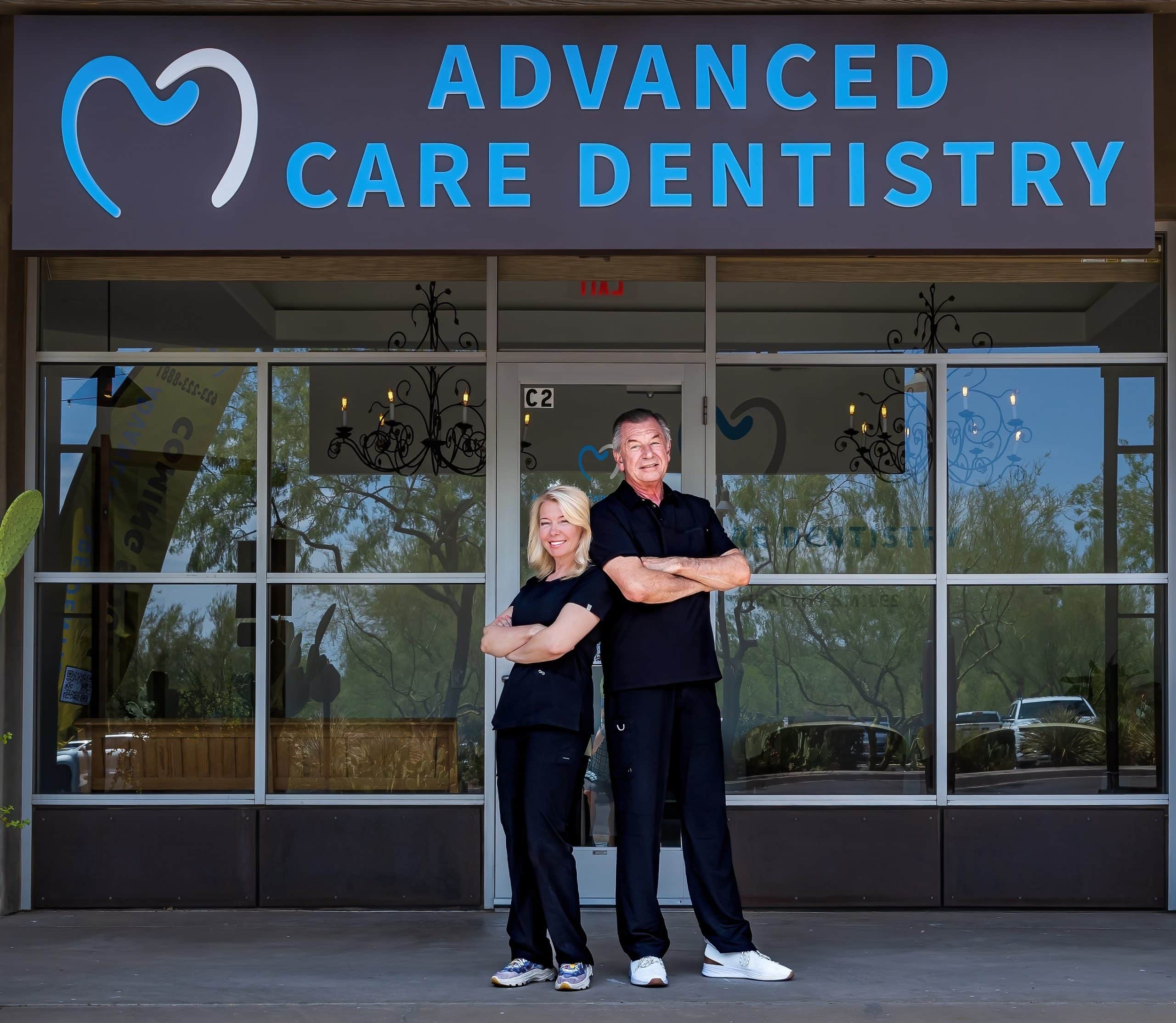 Alexander earned his Doctor of Dental Surgery from the prestigious University of Southern California in Los Angeles, a Master in Health Sector Management from Arizona State University, and a Master in Business Administration from the same University. After completion of his DDS degree he was accepted in a General Practice Residency in Germany, specializing in Periodontics, Implantology, Occlusion and Full-Mouth Rehabilitations. Subsequently he opened a private practice in Stuttgart Germany focusing on Periodontics, Implantology, Occlusion, Full Mouth Rehabilitations and minimally invasive restorations utilizing his in-house master ceramist laboratory technicians to achieve exceptional cosmetic and functional results.
He pioneered laser dentistry in Germany and founded the German Academy of Laser Dentistry in 1994 and served two terms as president.
One of his passions is minimally invasive dentistry with superior esthetics. This led him to successfully obtain the German Patent for Ceramic Inlay and Onlay restorations (Deutsche Patentoffenlegungsschrift)
After having had a successful private practice in Germany for over 20 years he returned to the United States when he was asked by the Dean of USC Dental School to become an Assistant Professor in Operative Dentistry. He translated his passion for biomimetic esthetic restorative dentistry to teaching and educating the future dentists in the US.
He became a full time faculty at Midwestern University Glendale Arizona and worked his way up to Associate Dean for Clinical Education and is serving presently as Assistant Professor teaching the placement of implants.
Dr. Alexander Hellge is a Fellow of the American Dental Education Association Dental Leadership Institute as well as being inducted as a Fellow in the International College of Dentistry.
He has published multiple peer reviewed articles on the topics of lasers in root canal dentistry and anesthesia free dental therapy with lasers. He is also a national and international lecturer in laser, restorative and implant dentistry
He has enjoyed a long career in the field of implant dentistry having started placing implants in 1984 and now utilizing the most advanced imaging, surgical planning techniques with AI augmentation offering his patients the best care. He integrates lasers in the secondary implant surgery for better and more predictable postoperative results.
Dr. Alexander Hellge is an avid believer in the bio functional and esthetic enhancement of his patients.
His quest for the best results led him to study with the world renowned researcher and clinician in PRF and Exosomes, Dr. Dr. Richard Miron with whom he studied extensively to deliver optimal esthetic results utilizing only natural biomaterials.
He completed a Sleep Apnea Residency to further enhance and prolong his patients healthy life. Utilizing the latest technology in airway assessment and functionally generated sleep appliances he is able to help many patients obtain a more restful and regenerative sleep pattern.
Alexander has also dedicated much of his time to international and local community service. He was appointed by the Republic of Guinea-Bissau as Ambassador of the Economic Mission to improve Health Care in the region and established HIV Education Programs in local clinics. In Bosnia Herzegovina, he worked with the Ministry of Health and the World Health Organization as Advisor to rebuild dental care infrastructure after the Civil War. In Stuttgart, Germany, he established a fundraising project called "Hearts of Gold" by patients donating scrap dental alloys to benefit various charitable Community Services.
In the local community of Glendale, Arizona, he has been involved in Super-Sealant Saturday, Give Kids A Smile, UMOM, and Veterans Appreciation Day.
Dr. Alexander Hellge learned from his father, who also was a dentist, to care for his patients with kindness, understanding and empathy.
Alexander Hellge is a highly skilled and dedicated dental professional who is making a positive impact on his community and the world.
In his private time he enjoys spending time with his wife taking to the skies as a private pilot as well as golfing, cycling and fitness. As Chevalier Chaine des Rotisseurs (Food and Wine Critic) he also enjoys local and international exceptional food and wine venues
If you have any questions about CARE Esthetics or any of our procedures, please send us a message by filling out the form below. We will get back to you as soon as possible.