Advanced Facial Esthetics in Sedona, AZ
CARE Esthetics Sedonaoffers advanced facial rejuvenation with a holistic approach. They take pride in their natural, toxin-free materials and facial esthetic techniques that focus on delaying and reversing skin aging while tackling various skin problems. The team offers advanced treatments and comprehensive cosmetic services, like Fotona laser therapy, microneedling with Platelet-Rich Fibrin (PRF), and more. So don't wait any further, and schedule an appointment now with CARE Esthetics Sedona!
Care Esthetics Sedona
Address: 1835 W. State Route 89A, Suite 1, Sedona, AZ 86336
Postal code: 86336
Phone number: (928) 862-2278
Email address: info@careestheticssedona.com
Clinic hours:
Sunday: Closed
Monday: Closed
Tuesday: Closed
Wednesday: 9:00 am-4:00 pm
Thursday: 9:00 am-4:00 pm
Friday: 9:00 am-4:00 pm
Saturday: Closed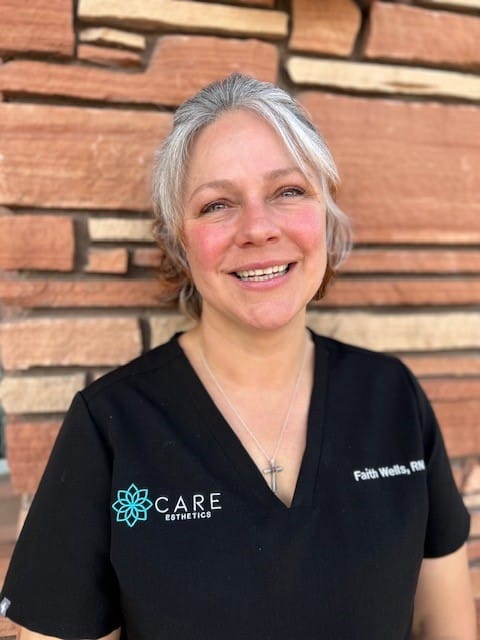 Faith has been a nurse in the Verde Valley for over 22 years. She loves working with our patients and helping them achieve their facial esthetic goals naturally. She has experience in all treatment areas including laser, PRF, and Micro needling. She is also trained on our VIORA V20 and provides treatments including IPL, V-ST (skin tightening), V-FORM (fat reduction and skin tightening), and V-FR scar reduction. Faith loves providing the best facial esthetics with a holistic approach.
Dr. Marinic has used lasers for over 30 years and PRF for more than 5 years. He is excited to combine these modalities to provide the best holistic facial esthetics in Sedona.
If you have any questions about CARE Esthetics or any of our procedures, please send us a message by filling out the form below. We will get back to you as soon as possible.