CARE ESTHETICS ST. AUGUSTINE
Advanced Facial Esthetics in St. Augustine, FL
NATURAL SKIN CARE SOLUTIONS BEYOND COMPARE
CARE Esthetics St. Augustine strives to make every patient visit as pleasant as possible. Their team goes above and beyond to provide exceptional facial esthetics that persons of all ages can rely on. With cutting-edge technology and highly advanced anti-aging protocols, their procedures are guaranteed to restore the skin's youthful appearance while addressing numerous skin problems. The doctors and their team also stand by empathy, patience, and continuing education in providing quality skin care treatments. Visit their office to experience the benefits of advanced facial esthetics in St. Augustine, FL.
DENTAL SPECIALISTS OF NORTH FLORIDA
Address: 10 Saint Johns Medical Park Dr, St. Augustine, FL
Postal Code: 32086
Phone Number: 904.794.1000
Website: https://www.dsnfperio.com/
Email Address: DSNFCareEsthetics@gmail.com
Clinic hours:
Sunday: Closed
Monday: 8:00 am-5:00 pm
Tuesday: 8:00 am-5:00 pm
Wednesday: 8:00 am-5:00 pm
Thursday: 8:00 am-5:00 pm
Friday: 8:00 am-5:00 pm
Saturday: Closed
Dr. John Thousand IV, DDS, MSD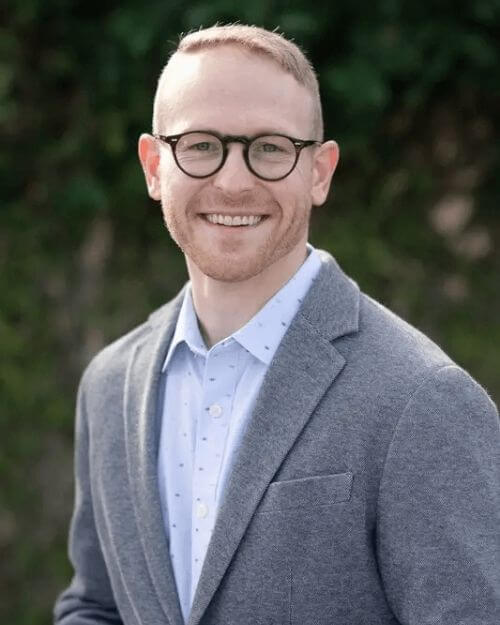 Dr. John Thousand IV is dedicated to expanding his knowledge in different aspects of the medical field. He joined the Advanced PRF Education training program to learn firsthand from the leaders in the advanced facial esthetics industry, equipping him with the knowledge and skills to provide advanced skin care treatments, and certifying him as a CARE Esthetics provider in St. Augustine, Florida.
Dr. Thousand earned a bachelor's degree in molecular, cellular, and developmental biology from the University of Colorado Boulder before completing his graduate dental degree at the Anschutz Medical Campus's School of Dental Medicine. Dr. Thousand advanced in surgical areas of dentistry as a student at the School of Dental Medicine, specializing in implantology. During his senior year, he was awarded a Student Research Grant by the American Academy of Implant Dentistry, which he used to research the consequences of inflammation around implants.
Dr. Thousand earned a master's degree in periodontology from the University of Colorado School of Dental Medicine. As a resident, he conducted research on the effects of bone grafting materials on the topography of the sinus floor, root volume variability concerning bone grafting, and the influence of various cementing methods on residual cement around implant restorations. He was accepted into the program of Implantology Fellowship following the end of his master's residency, where he studied additional research in bone grafting procedures and expanded his skill set in advanced regenerative and prosthetic implant dentistry. He was granted the John F. Prichard Graduate Research Award during this time for his changes in sinus floor topography following tooth extraction with or without bone grafting research.
Dr. Thousand is an American Board of Periodontology Diplomate, an associate dental surgeon at Flagler Hospital in St. Augustine, and a clinical associate professor in the University of Colorado School of Dental Medicine's Department of Surgical Dentistry. He has taught globally on periodontal plastic surgery and implant dentistry, focusing on the final cosmetic effect. Dr. Thousand's specialty practice encompasses the full spectrum of periodontal therapies, including minimally invasive microsurgical approaches for periodontal disease treatment, dental implants, bone grafting, gingival grafting, full-mouth rehabilitation with implant-supported prosthetics, dental laser treatment, periodontal plastic surgery, IV sedation, and a healthy dose of cheesy dental humor.
After falling in love with the coastal lifestyle and the area's rich history, Dr. Thousand and his wife, Jenni, relocated to St. Augustine from Denver, Colorado. Dr. Thousand's outdoor interests have expanded beyond the daily Colorado rock climbing, hiking, and skiing activities to include wakeboarding, kiteboarding, and surfing in Florida.
Dr. Thousand's Professional Affiliations:
American Dental Association
Florida Association of Periodontists
Academy of Osseointegration
Americal Academy of Periodontology
Southwestern Society of Periodontists
Dr. Hailey Wilson McKinley, DDS, MSD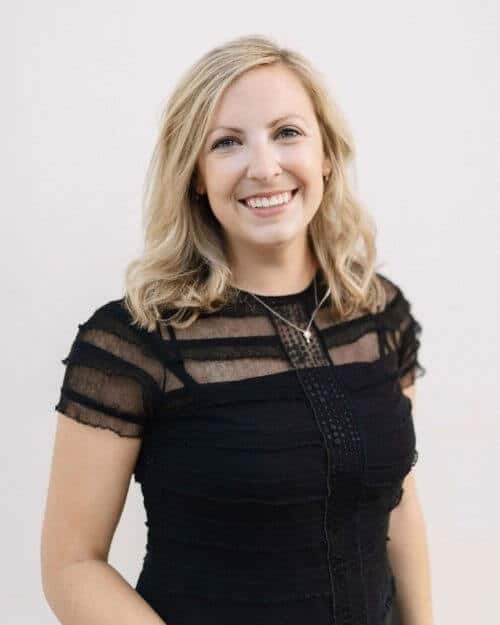 After discovering her interest in advanced facial esthetics, Dr. Hailey McKinley attended the Advanced PRF Education program, where she studied natural facial esthetics, laser treatments, and other minimally invasive techniques to provide patients with natural-looking youthful skin. After completing her training program, she became an official and certified CARE Esthetics provider in Florida.
Dr. McKinley graduated from Indiana University in Bloomington with a bachelor's degree in Biology with a minor in Psychology and Chemistry. She attended Indiana University School of Dentistry like her dad and both grandfathers. After obtaining a soft tissue graft in her own mouth, Dr. McKinley became interested in periodontics during dentistry school. Throughout her four years of dental education, she observed periodontal residents, which confirmed her interest in periodontics. Dr. McKinley eventually discovered that she adored periodontal surgery and oral pathology.
After graduating from dentistry school in 2018, Dr. McKinley enrolled in a periodontal residency program at the Medical University of South Carolina in Charleston, SC (MUSC). While there, she had the honor of serving as Chief Resident in a program noted for emphasizing clinical exposure and case difficulty. Dr. McKinley's residency provided her with the opportunity to expand on the approaches she began developing during her dental education.
Dr. McKinely is now confident and proficient in using immediate implants, placing implants in the esthetic zone, doing ridge and sinus augmentations, soft tissue grafting, traditional and laser periodontal surgery, periodontal regeneration, and IV sedation due to her considerable training. Moreover, she acquired her Master of Science in Dentistry and Periodontics in 2021 after successfully defending her thesis on lateral periodontal cysts at the MUSC Oral Pathology Laboratory.
Dr. McKinley had the distinct honor of meeting Dr. Michael Romani at MUSC. Dr. Romani connected her to Drs. Bob and John Thousand and their outstanding team at Dental Specialists of North Florida. It was Dr. McKinley's privilege to be invited to join the practice, and she is overjoyed to be given this fascinating and humbling opportunity. She looks forward to serving her patients with honesty, respect, and professionalism while providing great surgical results to everyone.
Dr. McKinley is now pursuing a diplomate designation with the American Board of Periodontology while serving as a Clinical Associate Professor at MUSC. She loves being with her kid and husband, running, drawing, baking, going to the beach, playing pickleball, and exploring new restaurants in her spare time.
If you have any questions about CARE Esthetics or any of our procedures, please send us a message by filling out the form below. We will get back to you as soon as possible.