CARE ESTHETICS WEST PALM BEACH
Advanced Facial Esthetics in West palm beach, florida
Full service dental and facial esthetic office
Welcome to Advanced Dental Group. We give West Palm Beach patients access to high-quality dental services personalized to their needs and goals. We have helped countless patients improve the function and appearance of their smiles by offering the latest treatment options and procedures in our field. We take a personalized approach to oral health by providing solutions that are geared toward your unique needs. During your oral exam and checkup, we will partner with you to understand your treatment options so you can make informed decisions.
ADVANCED DENTAL GROUP
Address: 5651 Corporate Way, West Palm Beach, Florida, 33407
Postal code: 33407
Phone number: 561.689.0872
Website: www.advanceddentalgrp.com/
Email address: t_fraser@comcast.net
Clinic hours:
Sunday: Closed
Monday: 7:00 am-5:00 pm
Tuesday: 8:00 am-5:00 pm
Wednesday: 8:00 am-5:00 pm
Thursday: 7:00 am-5:00 pm
Friday: 8:00 am-3:00 pm
Saturday: Closed
Dr. Thomas F. Fraser, DDS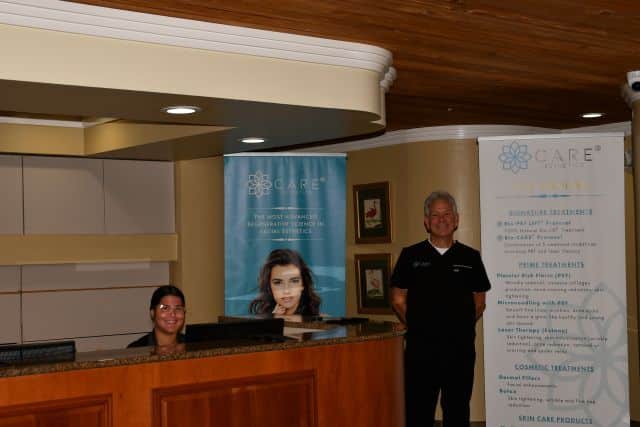 Dr. Thomas Fraser is excited to now have the ability to offer his patients the most advanced regenerative science in facial esthetics.
As an all-natural option, PRF, (platelet-rich fibrin), is safe and effective. As a Care Esthetics certified provider, Dr. Fraser has received cutting-edge training in facial esthetics through Advanced PRF Education.
At Care Esthetics, West Palm Beach, We can help our patients achieve their goals through many varied treatment options including PRF and Laser therapies.
Treatment options include:
Biocare Protocol
Biocare Lift
Facial injections with PRF
Microneedling with PRF
Bio Filler made with PRF
Hair regrowth
Laser Treatments/Fotona Lightwalker
SmoothLase
SmoothEye
LipLase
Laser Peel
Vein Removal
Hair Removal
Dr. Fraser has 36 years of experience as a restorative Dentist with an emphasis on cosmetic, implant and sedation dentistry. Advanced Facial Esthetics allows him to provide his patients with a comprehensive and natural approach to achieve optimal cosmetic results. He is driven to provide his patients with the latest advances in facial esthetics and dental treatments. He is actively attending continuing education courses including hands-on seminars.
Dr. Thomas Fraser is a Member of the following:
American Dental Association
Florida Dental Association
Academy of General Dentistry
American Academy of Cosmetic Dentistry
American Academy of Facial Esthetics
American Academy of Aesthetic Medicine
American Academy of Implant Dentistry
International Congress of Oral Implantologists
Academy of Laser Dentistry
American Academy of Oral Systemic Health
American Dental Society of Anesthesia
If you have any questions about CARE Esthetics or any of our procedures, please send us a message by filling out the form below. We will get back to you as soon as possible.