Advanced Facial Esthetics in Los Angeles, CA
NO CHEMICALS. NO FILLERS. ALL NATURAL REGENERATIVE SCIENCE.
The Center for Advanced Rejuvenation and Esthetics (CARE) promotes overall healing and restoration using a natural and chemical-free approach. Experience the level of care beyond the so-called traditional standard in facial esthetics from the experts and professionals of CARE Esthetics Los Angeles. They offer services for microneedling, platelet-rich fibrin (PRF), platelet-rich plasma (PRP), laser therapy, and various other facial procedures to help their clients fight and reverse facial aging in the most natural way possible. Get the best facial esthetic results only at CARE Esthetics LA!
CARE ESTHETICS LA
Address: 10850 Wilshire Blvd Suite 1130, Los Angeles, CA 90024, USA
Postal code: 90024
Phone number: 424.341.4031
Website: https://care-estheticsla.com/
Email address: smile@care-estheticsLA.com
Clinic hours:
Sunday: Closed
Monday: 8:00 am-5:00 pm
Tuesday: 8:00 am-5:00 pm
Wednesday: 8:00 am-5:00 pm
Thursday: 8:00 am-5:00 pm
Friday: 8:00 am-5:00 pm
Saturday: Closed
DR. VALERIE KANTER, DDS, MS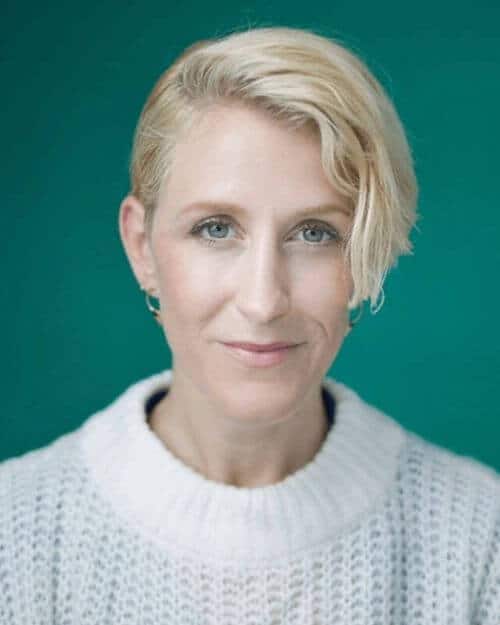 Dr. Valerie Kanter became an official and certified CARE Esthetics provider because she wanted to address her patients' skin aging concerns in the best and most natural way. She acquired her knowledge and skills in providing skin regenerative treatments such as laser therapy, PRF, and Botox through Advanced PRF Education's advanced facial esthetics training.
Dr. Kanter is also a board-certified endodontist committed to protecting and extending the life of her patients' smiles to improve their attractiveness from the inside out.
Her approach to dentistry and endodontics is genuinely unique. She believes that oral health is critical for facial esthetics and serves as a pathway to overall wellness. Dr. Kanter is a pioneer in minimally invasive, highly advanced dental treatments and procedures that help maintain your natural smile's appearance, health, and longevity.
Dr. Kanter arrived in Los Angeles upon receiving her DDS and MS from the University of Florida College of Dentistry, specializing in Endodontics. She soon established a reputation for providing exceptional patient-centered care. "I want to alleviate patients' suffering and, if possible, preserve and protect their natural teeth and smile," she says.
Dr. Kanter is dedicated to educating other dental professionals and patients about biological dentistry and advanced regenerative endodontics. She lectures at UCLA's famous School of Dentistry while keeping up-to-date on the newest research and studies in regenerative endodontics, minimally invasive laser therapy, and other advancements in chemical-free oral health care. She and her professional staff actively incorporate mercury-safe amalgam filling removal procedures, stem cell therapy, regenerative therapies, the latest laser technologies, homeopathic protocols, and fluoride-free dentistry into their office.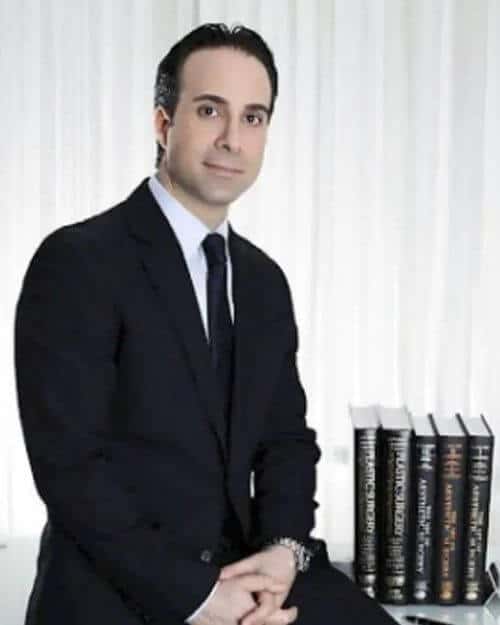 Dr. Raffi Hovsepian is renowned for his training, leadership, research, and commitment to aesthetic plastic surgery. Patients have referred to him as "the best surgeon in Southern California" due to his compassion, generosity, and exceptional talent.
Dr. Hovsepian is driven by a family tragedy while he was still a child. He chose to pursue a career in plastic surgery because "it allows me to apply principles and procedures to give people a new start in life." His dedication and perseverance helped him obtain a Bachelor of Science degree from the University of California, Irvine. He graduated Magna Cum Laude and subsequently enrolled in the famous University of Chicago Medical School. Dr. Hovsepian earned a Doctor of Medicine and two Masters degrees in Science, Pathology, and Physiology. He completed his general surgery residency at the University of Nevada School of Medicine in Las Vegas and was certified by the American Board of Surgery before pursuing training in cosmetic surgery. Finally, he finished his plastic surgery residency at the University of California, Irvine School of Medicine's world-renowned Aesthetic & Plastic Surgery Institute.
Dr. Hovsepian is exceptionally proud to be triple board certified by the American Board of Plastic Surgery, the American Board of Surgery, and the European Board of Plastic Reconstructive and Aesthetic Surgery. Additionally, he was elected to the American Board of Medical Specialties (ABMS), an award given to only a few surgeons.
In 2009, he established the International Aesthetic Plastic Surgery Institute. Its mission is to foster collaboration and education among international plastic surgeons by exchanging case studies, cutting-edge procedures, and technology.
Dr. Hovsepian brings a unique depth of knowledge and expertise to Southern California, allowing him to combine his artistic ability with an understanding of the most sophisticated procedures in plastic surgery to generate aesthetically acceptable outcomes. Dr. Hovsepian is committed to providing superior surgical care and establishing trusted relationships with his patients.
Kelly Kazbour, BSN, RYT-200, is a graduate of the University of Florida with a Bachelor of Science in Applied Physiology and Kinesiology and a Bachelor of Science in Nursing. Also, she is a qualified lactation counselor and a yoga instructor. Kelly advocates for holistic practices that benefit new and expecting mothers and her private yoga students of all ages.
As a Fotona certified laser and Platelet-Rich Fibrin (PRF) practitioner, she helps her patients in bringing out their inner beauty by minimizing the detrimental effects of chemicals and by-products found in skincare products and the environment, promoting general healing and restoration.
If you have any questions about CARE Esthetics or any of our procedures, please send us a message by filling out the form below. We will get back to you as soon as possible.