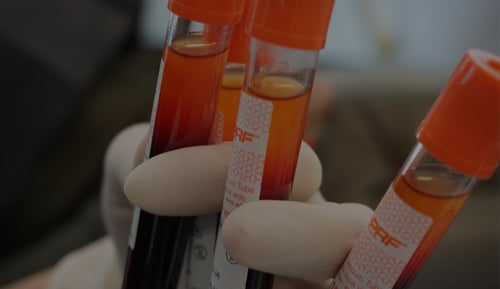 The use of platelet concentrates in various fields of medicine has seen a steady increase in use as a natural autologous source of growth factors derived from human peripheral blood. While platelet rich plasma (PRP) was proposed as a first-generation platelet concentrate over 3 decades ago, over the past 10 years, platelet rich fibrin (PRF) was introduced more recently as a more natural platelet concentrate owing to its removal of anti-coagulants. This has expanded into many fields of medicine including in facial rejuvenation procedures owing to its superior wound healing capabilities and final treatment outcomes. Over the years, modifications in centrifugal protocols (known as 'the low speed centrifugation concept') has further demonstrated that lower centrifugation speeds and time leads to an increase in platelets and white blood cells which favors higher growth factor release, in vivo vascularization and tissue regeneration when compared to PRP. This has been further enhanced utilizing horizontal centrifugation. This chapter reviews the history of platelet concentrates from PRP to PRF and highlights the recent advancements made with respect to centrifugation protocols leading to liquid and fibrin PRF. A number of basic studies are then presented demonstrating the science behind these newer centrifugation protocols prior to their use in clinical procedures. Once the biological concept established, we systematically highlight the use of PRF in facial esthetics and facial rejuvenation protocols as either an injectable growth factor complex capable of stimulating tissue regeneration, as well as a platelet concentrate utilized as a topical growth factor solution for micro-needling procedures.
Brief history of platelet concentrates – From PRP to PRF
Although recently the use of platelet concentrates has gained tremendous momentum as a regenerative autologous source of growth factors utilized in various fields of medicine, it is important to note that their utilization spans over 3 decades in surgery. It was originally proposed that leading to their preparation, concentrated platelets derived from autologous sources could be collected in plasma solutions later to be utilized in surgical sites and potentially release supra-physiological doses of growth factors capable of promoting local healing.Further work in the 1990s led to the popular working name 'platelet rich plasma' which was introduced in the 1990s. Since the goal of PRP was to collect the largest and highest number of platelets, PRP was fabricated with a protocol lasting over 30 minutes of centrifugation and required the use of anticoagulants to prevent clotting. The final composition of PRP contains over 95% platelets, known cells responsible for the active secretion of growth factors involved in initiating wound healing of various cell types including osteoblasts, epithelial cells and connective tissue cells.
Clinical Procedures utilizing PRF in facial esthetics
The use of PRF has been utilized with increasing popularity in esthetic medicine owing to its natural and completely autologous regenerative approach. It is important to understand that in the field of aesthetic medicine, only plastic tubes are utilized in order to prevent coagulation into a PRF fibrin matrix. In medicine and dentistry, the use of PRF membranes typically favor glass tubes or silica-coated plastic tubes to promote faster clotting.
Specific protocols will be described in future chapters but the treating practitioner should always remember that liquid-PRF contains more cells and growth factors and effectively utilized with micro-needling and for the regeneration of superficial tissues. Fibrin-PRF utilized a faster centrifugation cycle and as a result contains more fibrin. This is useful for filling larger voids such as pronounced naso-labial folds. In general, the growth factor release from PRF has been observed up to 10-14 days. Owing to the regenerative cycle found of skin, a typical 14-28 day treatment cycle is most utilized in the initial treatment regimen. We recommend an initial PRF therapy treatment plan with 3 to 4 therapies evenly distributed once a month for the first 3-4 months. Thereafter, maintenance can be performed every 6 to 12 months.
One of the advantages of PRF as a regenerative strategy is that it does not specifically induce the proliferation/differentiation of one specific tissue-type. The main growth factors expressed in PRF include PDGF, TGF-b and PDGF stimulates the vascularization, recruitment and proliferation of cells. PRF therefore may be utilized in combination with many regenerative strategies either alone or combined with other biomaterials for a variety of procedures. Accordingly, PRF has been highly utilized across many fields of medicine.
In summary, PRF proves to be a next generation autologous platelet concentrate with a broad future in facial esthetics. It can be utilized as a completely safe regenerative modality harvested from the patient's own blood at lower costs and even higher safety when compared to PRP.